Matthew 1:22-23 KJV Now all this was done, that it might be fulfilled which was spoken of the Lord by the prophet, saying, (23) Behold, a virgin shall be with child, and shall bring forth a son, and they shall call his name Emmanuel, which being interpreted is, God with us.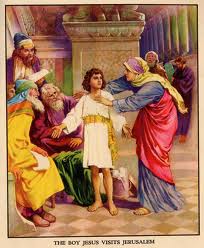 God spoke His word, and in the proper time it was fulfilled, "Behold, a virgin shall be with child." For the first time in earth's history a virgin was found bearing a child. What must have gone through Joseph's mind when an angel appeared, telling him to accept his wife in her pregnant state? This was a test of faith. If Joseph had questioned the word delivered by the angle of God, consulted with others, and accepted the traditions of the world, Satan would have found a foot hold in his doubt. Joseph may have placed the customs of the world before the word of God, and would have lost the opportunity to be an earthly father to God's child. I can see two miracles here. Mary's conception by the Holy Ghost, and Joseph's faith. Did the Spirit bring God's word to his mind when He appeared to Joseph?
Isaiah 7:14-16 KJV Therefore the Lord himself shall give you a sign; Behold, a virgin shall conceive, and bear a son, and shall call his name Immanuel. (15) Butter and honey shall he eat, that he may know to refuse the evil, and choose the good. (16) For before the child shall know to refuse the evil, and choose the good, the land that thou abhorrest shall be forsaken of both her kings.
Through faith Joseph believed his son was the Son of God. The little baby growing inside of Mary had already made an impact on the world. Joseph and Mary knew, God was with them. God had provided three forms of guidance and evidence. The Spirit appeared to Mary, appeared to Joseph in a dream, and God's written word through His prophet. Joseph and Mary were also witnesses to one another. God will often answer prayers in the same manner, through His word, and the witness of others lead by His Holy Spirit.
Jesus had just entered this world, and His influence was already evident, showing how important love and trust is at the very beginning of life.
In Isaiah we find an important aspect of Jesus' life, His education was centered on God's word. As a young boy, He would accept the simple truth of the milk of the word. "Whom shall he teach knowledge and whom shall he make to understand doctrine? them that are weaned from the milk, and drawn from the breasts." (Isaiah 28:9 KJV).
As Jesus grew in knowledge He could see connections between one text and another. As a child, Jesus would study God's word by comparing scripture with scripture to gain a better, fuller understanding of its meaning, and how it applies to life, and relationships. "Butter and honey shall he eat, that he may know to refuse the evil, and choose the good. Surely the churning of milk bringeth forth butter." (Isaiah 7:15, Proverbs 30:33 KJV)
Not only the destiny of the world relied fully on Jesus' understanding of the scriptures, but the eternal life of countless individuals He met throughout His life. Jesus' major interest centered on individual relationships. The gospels are filled with examples of how Jesus reached people in a way they had never experienced before. Jesus often spoke only a few words to a person. His words were always the encouragement they needed at that particular moment. Just a few words from Jesus were often times a life changing experience.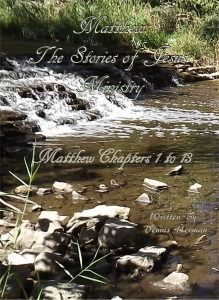 Jesus also had to know how to make all the right decisions all of the time. One sin, one slip, one wrong word would place the fate of this world in Satan's control forever. Everything Jesus needed to know was contained in God's letter to His son. As Jesus studied the words sent from Heaven, they opened His eyes, and focused His heart on His Father. To Jesus the scriptures were much more than a manual for eternal life, they were a love letter from His Dad. It was God's way of being with His Son. Jesus' diligent study of His Father's word allowed Him to show His Father to the world.
Jesus was the Son of God and the son of man. Jesus was, and is God with us. Every aspect of Jesus' life was an illustration of God. As He washed the feet of His servants, He showed how He will serve in Heaven. As He healed the sick, He showed God's passionate concern. As He forgave sin, He showed God's eternal judgment. As He died on the cross, He showed God's love, forgiveness, and His role in Heaven as our mediator. "Then said Jesus, Father, forgive them; for they know not what they do." (Luke 23:34 KJV) God is with us.