God's People are Sealed
Chapter 7 is where the Book of Revelation begins to take a turn. The sixth seal was just opened and described. It is by far the strangest seal with twists and turns all its own. Trying to figure out what a darkened sun, blood moon, falling stars, and an earthquake have in common is not an easy thing to do. For some people it is so easy, they pass through that seal in a nanosecond without ever giving it another thought. But that's not what we learned from the first five seals, or the first five chapters in Revelation. We learned to take our time. To allow the Bible to provide each and every explanation. We learned how the Bible points us in one direction to find the answer and more than confirmed the answers and interpretation for every symbol.
The Book of Revelation is not much different than any other literary work. Like every other book, it follows a theme. Like every other author, Jesus has His personal style of writing, and sticks to it. Like many other books, Revelation uses symbols to add back ground and meaning to the story. And like every author who uses symbols, those symbols are explained within the story. The author explains what those symbols mean. Why does this world have respect for every other classic novelist, but when it comes to Jesus, that respect flies out the window. It doesn't make any sense to take any book or novel, take out a few choice sentences, then offer long winded explanations on what they think it means. Or what they think the author should have written. Or what they think the author should have added. Or tell people how some strange culture effected the thought pattern of the author. That explanation is totally ridiculous. But I've heard it before. People try to identify John as the author of Revelation. They take Jesus out of the picture. Then they try to present themselves as the authority on the times and society John lived in. Then they try to play psychologist. They make it sound like John had some type of disorder or suffered from illusions. Then they try to tell people what John meant to write. For one thing, they never lived in the time or society John lived in. How could they be the expert they claim to be? To claim Jesus choose a man suffering from some mental illness is utterly ridiculous. Jesus could have cured any type of illness in a second. To make the claim, "John misquoted Jesus," is the greatest mistake I've seen people make. Jesus is the Author of Revelation. Jesus proof read and checked every jot and tittle John penned. There are no mistakes. The inspired Word stands perfect. That is exactly what people have a difficult time understanding. How can this sinful world hope to identify and recognize perfection when it appears? What does this world have to measure against perfection? Nothing. So this world invents new ways to pick apart Revelation and other books in the Bible. This world invents new ways to pick apart, dismantle, question, criticize, and critique each and every word throughout the Bible. No one stands a chance of standing up against an entire book in the Bible. No one can argue with any book in the Bible when it is taken as a whole. So they cut it into little tiny pieces like they are preparing to view it under a microscope. That is nothing but a distraction.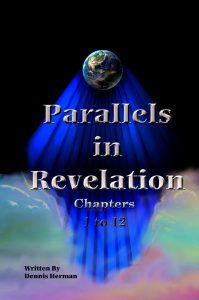 The most difficult thing for people to do when they approach the Bible is to forget everything they have been taught about the Bible. People cannot lay doctrines, ideas, and concepts aside long enough to read an entire story or scene in the Bible and accept it in the literary form it was written. One popular Bible Study method is called higher criticism. It is so popular and common, they don't try to hide the fact their study methods are meant to criticize the Bible, its Author, and every inspired word.
I don't claim to be an expert on higher criticism, nor do I want to be. Talk to twelve people using that method and you'll wind up with twelve different explanations. They hardly agree with themselves. How are they ever going to agree with God? Take a critic. Any critic. No two critics are going to write the same review on a restaurant, motel, plane flight, book or any product in existence. Why expect a hoard of critics to agree on God's inspired word?
The critical form of Bible study is based on human nature, personal experiences, and views. Many of those circumstances are products of the critic's choices in life. They created their own life, their personal environment, and life style. They claim to be experts on ancient Hebrew, Greek, Roman, and other cultures. But they never lived in that period or experienced those cultures. Their concepts and ideas are based on books they've read, and in many cases, stories based on a few artifacts dug from the ground and accompanied by long winded explanations with few facts to back them up.
Take a rich man. A man who tasted the best in life and excepts the best in every phase of life. Sit him down and put a burger from a fast food chain in front of him. Have him taste that burger, then write a review. Take a homeless man. A man who searches a dumpster for his next meal. Give him the same burger. Will he write the same review as the rich man? No. Views on the Bible based on the higher criticism method show the same results. Whether or not they admit it, their comments are based on the culture they live in. Not some culture they claim to be experts on.
To accept any story in the Bible, we have to know how to leave all the concepts, ideas, and doctrines forged into our heads over the years behind in Egypt and Babylon where they belong. Those were empires famous for forcing religion upon people. Modern Christian religions do the same thing today. They repeat the same ideas over and over again until the masses are convinced, it is the truth. And there is never any reason to research the matter any further. But let's look a little deeper for a moment. Are those concepts based on scripture? Do they in fact allow scripture to support and verify scripture? Or do they use the age old approach of using one example to show how scripture identified a symbol. Then they switch over to the critical method of their choice, and use methods outside the Bible to make whatever point they want you to believe. It happens all the time. The old bait and switch trick. To be on the safe side, you have to put all of that behind you whenever you open the Bible. You are approaching God's throne for answers. And this world and its opinions no longer matter.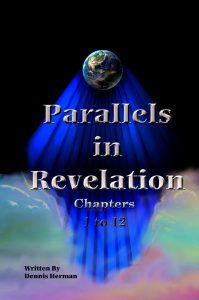 Revelation 7:1-4 MKJV And after these things I saw four angels standing on the four corners of the earth, holding the four winds of the earth so that the wind should not blow on the earth, nor on the sea, nor on any tree. (2) And I saw another angel ascending from the east, having the seal of the living God. And he cried with a loud voice to the four angels, to whom it was given to hurt the earth and the sea, (3) saying, Do not hurt the earth or the sea or the trees until we have sealed the servants of our God in their foreheads. (4) And I heard the number of those who were sealed, one hundred and forty-four thousands, having been sealed out of every tribe of the sons of Israel.
Between the sixth and seventh seal, Jesus inserted another story. Why is there a chapter between the sixth and seventh seals? That has stunned and confused people for a number of years. It confuses me. Some authors use this form of writing to highlight important points they want to emphasize. Why would Jesus be any different?
This chapter begins with the words, "after these things." Which can be taken in a number of ways. If chapter 6 ended with a sequence of events, this would be the next event to follow. If it was a comment by the author, it would mean that after John saw the vision of the six seals opening, the scene changed and he was introduced to a new vision. That explanation reminds us how Jesus is in control of everything John sees and hears.
John is in Heaven. Looking over the edge of Heaven, so to speak, John sees the earth. Four angels are at four corners holding back something we can't see, the wind. We can't see the wind, but we can see effects winds have on this planet. Will there be winds in Heaven? Just a question to ask to help get your mind off what you have been taught about this chapter.
Those winds are identified as, "winds of the earth." They surround the earth and are placed there to effect the earth. How John was able to see winds, without seeing their effect is a mystery. We can't see the effects winds have on this world until after they pass. Then we see how the wind moves flags, trees, and at times causes mass destruction. We can feel wind on or skin. At times we can hear wind moving objects. But those winds are being restrained. How do you restrain wind? No man can. So how can any man possibly translate the meaning of those winds based on personal experience? All of mankind's experiences with wind are based on after effects. John is being shown a scene that includes wind before it is allowed to do its thing. No one on earth has any experience with any type of wind before its creation. We have no choice but to place the interpretation of those winds in Jesus' hands. What an introduction to a new chapter.
Sticking with the subject of wind, the symbol is interpreted and identified using the simple rule of repetition. The phrases, "to hurt the earth and the sea," and, " Do not hurt the earth or the sea or the trees," identified the four winds. Somehow John caught a glimpse of the damage those winds were about to cause on the earth.
Now that we've seen how Jesus arranged this story to introduce and define a symbol, we can look at one of my favorite symbols, God's seal. It has long intrigued me. Not the symbol itself but the fact, most people waste countless hours studying the mark of the beast, while ignoring God's seal. It makes me wonder whose side they are on. What is God's seal? Can we see it?
We have to look at, examine, and respect Jesus' literary style. He first introduced wind. Something we can't see, but we see the effects. Jesus then introduced God's seal. In effect, Jesus defined that seal as something we can't see, but we can see the effects. That makes sense. What doesn't make sense is the inability of theologians to explain the simple literary process Jesus used, and how to study and accept that style over all the gibberish we receive from this world.
How do we explain God's seal? There doesn't seem to be a lot written about that seal. But when we accept that seal as a symbol of something we can't see, but we do see the effects, that may be enough to lead us to another story in the Bible. My choice is found in John chapter 3.
John 3:5-8 NLTse Jesus replied, "I assure you, no one can enter the Kingdom of God without being born of water and the Spirit. (6) Humans can reproduce only human life, but the Holy Spirit gives birth to spiritual life. (7) So don't be surprised when I say, 'You must be born again.' (8) The wind blows wherever it wants. Just as you can hear the wind but can't tell where it comes from or where it is going, so you can't explain how people are born of the Spirit."
Like everything else, when we look at the full story, we get the answers we are looking for. In this case I didn't include the full story. But I did include Jesus' answer to one of Nicodemus' questions.
We are questioning God's seal. What is God's seal? We know that seal identifies people who will make it to Heaven. When we looked at another story about wind, we found that story is based on the same context as the Revelation chapter 7, who will enter Heaven's gates. In John chapter 3, Jesus tells us who. Those who are born of water and the Spirit. We are going no where without the Spirit. As for water. That is another symbol all together. But we can see why the angels are told to hold those winds back from harming the water while the sealing process is on progress. The water has something to do with those who receive God's seal.
Revelation chapter 7 has a rather long list of tribes with a designated number from each tribe who received God's seal. Did you notice sealed is written in the past tense. Does that mean those people were sealed before the vision? Or does the way it is written give us a new clue?
I know there are a million people who think they figured out what those numbers represent. With so many guesses out there, which one is right? Which one can explain exactly how Jesus defined those numbers. They are His people. Jesus should know. But we have all those people insisting they have an answer. At times they act like those people numbered in Revelation chapter 7 are their people. Some even make that claim. But right after those numbers are listed, Jesus introduced a new number.
Revelation 7:9-10 NLTse (9) After this I saw a vast crowd, too great to count, from every nation and tribe and people and language, standing in front of the throne and before the Lamb. They were clothed in white robes and held palm branches in their hands. (10) And they were shouting with a mighty shout, "Salvation comes from our God who sits on the throne and from the Lamb!"
How could any number of those interpretations be correct when they ignore the sentence directly after that mysterious number? And most of them are not Jews. They are, "from every nation and tribe and people and language." When people remove facts, they can make everything from the Bible appear as if it supports their concept.
At the very least those people know something about salvation. Wasn't that what Nicodemus went to talk to Jesus about? Nicodemus knew there was more to salvation than what he had been taught. There was more to salvation then Nicodemus taught. The Spirit was able to make a connection with Nicodemus before that meeting with Jesus. Something was working inside Nicodemus. Something he couldn't explain. But something Jesus was able to explain. Important facts we have to consider whenever we read the Bible.
Those people from that mass number knew about God's throne, and were able to sing praises in front of God's throne. Something a lot of people have a difficult time explaining. Something a lot of people never experienced. But something the Bible explains and John saw scenes of. In this case the number is once again symbolic. The crowd John saw was symbolic. Everything in Revelation chapter 7 is symbolic. And everything is explained when you approach God's throne.
Revelation 7:11-12 NLTse (11) And all the angels were standing around the throne and around the elders and the four living beings. And they fell before the throne with their faces to the ground and worshiped God. (12) They sang, "Amen! Blessing and glory and wisdom and thanksgiving and honor and power and strength belong to our God forever and ever! Amen."
Jesus added a countless number of angels to that countless number of people in front of God's throne. Then Jesus listed a specific number of elders and living beings? Why did Jesus use such a wide variety of numbers in such a short space? It could be showing the countless number of people who do know and follow God. It could remind us not to number, and for lack of a better phrase, judge people, or try to determine who is sealed and who isn't. Those numbers are designed to remind us about a lot of facts.
The song they sung shows us those angels, elders, and beings know something about God. It is very different than the song people from this world sang. A reminder that we have to learn to work with those from Heaven to get the full story.
Revelation 7:13-17 NLTse (13) Then one of the twenty-four elders asked me, "Who are these who are clothed in white? Where did they come from?" (14) And I said to him, "Sir, you are the one who knows." Then he said to me, "These are the ones who died in the great tribulation. They have washed their robes in the blood of the Lamb and made them white. (15) "That is why they stand in front of God's throne and serve him day and night in his Temple. And he who sits on the throne will give them shelter. (16) They will never again be hungry or thirsty; they will never be scorched by the heat of the sun. (17) For the Lamb on the throne will be their Shepherd. He will lead them to springs of life-giving water. And God will wipe every tear from their eyes."
To emphasize the cooperation between Heaven and this world, Jesus included an example. John had no idea who those people were. One of those elders had to explain it to John. We have a reliable explanation and interpretation direct from God's throne. How many times does Jesus have to explain this before it hits home? Jesus knows how difficult it is for some people to let go of this world. Jesus has first hand experience with people like that. They killed them. Jesus had to die to show how He knows about those people and understand them. Jesus also forgave them. There are so many points we had to learn before that seventh seal was opened.