Chapter 4 Who Judges?
The question, who judges this world should be a hot topic in any religion, Christian and otherwise. It seems every religion has its groups of saved and lost people. Some religions have stages in between. We are not here to discuss that.
In the Christian realm, Jesus is accepted as the judge of this world. Jesus came to this world, lived in this world, experienced this world, was condemned and slain by this world, and rose from a grave in this world. No one has the experience to judge that Jesus has. No other person has earned the right to judge. Only Jesus was given the right to judge, because He is the only one who earned that right. Judging is a right and a responsibility. We will look at one popular story in the Bible about that subject.
John 5:19-30 RSVA Jesus said to them, "Truly, truly, I say to you, the Son can do nothing of his own accord, but only what he sees the Father doing; for whatever he does, that the Son does likewise. (20) For the Father loves the Son, and shows him all that he himself is doing; and greater works than these will he show him, that you may marvel. (21) For as the Father raises the dead and gives them life, so also the Son gives life to whom he will. (22) The Father judges no one, but has given all judgment to the Son, (23) that all may honor the Son, even as they honor the Father. He who does not honor the Son does not honor the Father who sent him. (24) Truly, truly, I say to you, he who hears my word and believes him who sent me, has eternal life; he does not come into judgment, but has passed from death to life. (25) "Truly, truly, I say to you, the hour is coming, and now is, when the dead will hear the voice of the Son of God, and those who hear will live. (26) For as the Father has life in himself, so he has granted the Son also to have life in himself, (27) and has given him authority to execute judgment, because he is the Son of man. (28) Do not marvel at this; for the hour is coming when all who are in the tombs will hear his voice (29) and come forth, those who have done good, to the resurrection of life, and those who have done evil, to the resurrection of judgment. (30) "I can do nothing on my own authority; as I hear, I judge; and my judgment is just, because I seek not my own will but the will of him who sent me.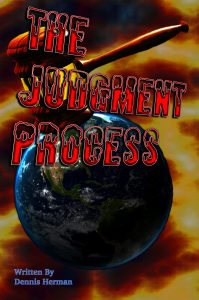 It is rather difficult to break the judgment process into sections so one detail at a time can be covered and explained. The judgment process is better understood as a whole. But some Christians think one part of the judgment process is the whole. This is a good place to begin, by looking at the question, who judges. Once we look at that answer, we can go unto other aspects of the subject.
As we see in John chapter 5, God gave Jesus authority to Judge. Most Christians will agree with that. Then there may be some with another concept. And of course there are other judgment processes at different times. We will cover those in a later chapter.
For now it is important to understand, God gave Jesus the authority to judge. Jesus and God are on the same page. We have to agree, perfection has the same mind, motives, process, and timing. Everything is perfect between God and Jesus. Who can ague with that? On the other hand, we have to admit our short comings. We are not perfect. We have no chance of joining that meeting of the minds shared by God and Jesus. The point being, we have to rely on the Bible and Jesus to understand information about the judgment process that is open to us. Along with that is the fact, certain information will be revealed to this world at the proper time. We looked at how the beginning of the judgment process was neither understood nor revealed until after the process in Heaven began. I would think God will follow the same pattern with other facets of the judgment process.
I have no idea why William Miler was able to find the date when Jesus entered the Heavenly Sanctuary to begin the judgment process, but not understand exactly what that date pointed to. But that should show us, God is in control. God only reveals what is necessary, when it is necessary, and we have to be obedient and wait. That missing detail also shows us, no person has all the answers. It will be much easier to be misled than to find the truth. We should also learn the fact that when God does reveal details, He supplies confirmation. Those are the lessons we have to learn. And like those Bible Study Rules William Miller recorded, we have to look at the set of rules God follows, but may not be included in any list.
Believing and honoring both the Son and the Father is important. Notice how that detail is repeated in this story as well as other stories and books in the Bible. That's why it makes me wonder why people like the argue about the entity and make up of God and His Son. Some people like to sweat the details and for lack of a better term, miss the forest for the trees. Why is it important to honor and believe in both the Father and the Son? We have to remember, John was writing to a predominantly Jewish community. John and other apostles had the job of convincing Jews that Jesus was the Messiah, God's Son. Jesus tried to teach about that relationship. When we read those accounts, we seldom look at the details involved. When we take a little time and focus on a particular subject like the judgment, details begin to pop out. That's what makes Bible Study so interesting. When we focus on a particular subject, we see details we never saw before. Of course God and Jesus know all of those details. They know how some details are mixed together, and how interacting subjects help bring details to the surface.
We only have to look at a few aspects of this story to move on in our study of the judgment process. We need to accept Jesus as our Savior. That is the only way to avoid the judgment process that leads only to condemnation. We also learned, we have to also honor God because the Father and Son are one.
There is another judgment we have to look at. Another judgment process Jesus talked about and taught. That second judgment process may seem a little confusing to some people. Since Jesus introduced the subject, we should look into it.
Matthew 19:28 KJV And Jesus said unto them, Verily I say unto you, That ye which have followed me, in the regeneration when the Son of man shall sit in the throne of his glory, ye also shall sit upon twelve thrones, judging the twelve tribes of Israel.
Luke 22:28-34 KJV Ye are they which have continued with me in my temptations. (29) And I appoint unto you a kingdom, as my Father hath appointed unto me; (30) That ye may eat and drink at my table in my kingdom, and sit on thrones judging the twelve tribes of Israel. (31) And the Lord said, Simon, Simon, behold, Satan hath desired to have you, that he may sift you as wheat: (32) But I have prayed for thee, that thy faith fail not: and when thou art converted, strengthen thy brethren. (33) And he said unto him, Lord, I am ready to go with thee, both into prison, and to death. (34) And he said, I tell thee, Peter, the cock shall not crow this day, before that thou shalt thrice deny that thou knowest me.
Here we have two authors recording Jesus' words. Jesus told His disciples, they will one day sit on thrones judging the 12 tribes f Israel. Do those 12 tribes represent the world? In all likelihood they do. When will this take place? After Jesus receives His throne. When will that happen? To answer that question we have to get a little ahead in this book and look at a few details on the God's timeline.
Most Christians know, Jesus will sit on a throne in Heaven. But when? Some may think Jesus occupied a throne long before this world was created. That may be true. But there is a time when God will give a throne to Jesus. That is not so much a symbol as it is a show of love. A lesson for us to learn from.
Christians talk about the love Jesus had for this planet. The vast majority of Christians tell people, "Jesus loves you." But what does that mean, and what examples can we use to help express that love? Many people only use the example of Jesus dying for us, along with a few choice text. Other examples exist. Some people point out the good Jesus did in a person's life. How prayers were answered, the unexpected happened, and some of the really good things about this planet. But how many people look at what God did for His Son? God gave Jesus a throne. That was such a selfless act, God had no choice but to follow with whatever act could help draw attention to Jesus' sacrifice. Not equal the act Jesus did for this planet, but another act to build upon it and help to draw attention to it.
Acts 7:54-56 RSVA Now when they heard these things they were enraged, and they ground their teeth against him. (55) But he, full of the Holy Spirit, gazed into heaven and saw the glory of God, and Jesus standing at the right hand of God; (56) and he said, "Behold, I see the heavens opened, and the Son of man standing at the right hand of God."
Stephen saw Jesus standing at God's right hand. Why would Jesus be standing? Maybe certain criteria was not yet fulfilled. Maybe something had to be finished. Jesus already died and was raised from the grave. What else had to be done?
Romans 8:34 RSVA who is to condemn? Is it Christ Jesus, who died, yes, who was raised from the dead, who is at the right hand of God, who indeed intercedes for us?
Paul didn't place Jesus on a throne next to God, but only pointed out, Jesus was on God's right side. Jesus was once asked a question. And he said to her, "What do you want?" She said to him, "Command that these two sons of mine may sit, one at your right hand and one at your left, in your kingdom." But Jesus answered, "You do not know what you are asking. Are you able to drink the cup that I am to drink?" They said to him, "We are able." He said to them, "You will drink my cup, but to sit at my right hand and at my left is not mine to grant, but it is for those for whom it has been prepared by my Father." (Matthew 20:21-23 RSVA).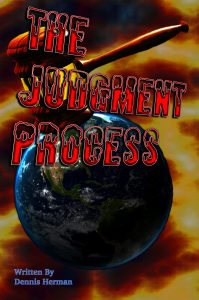 After looking into the subject we can see why Jesus told His disciples that it was up to God to choose who will sit next to Jesus. We can see the disciples had one idea. But we are not totally clear on that idea. Based on the fact James' and John's mother asked Jesus to assign the seat to His right and left to her two sons shows us, she had no idea Jesus would be on God's right side. Would Jesus ever place anyone between Himself and His Father. No! So why would she ask Jesus to place one of her sons in that position. That doesn't seem to make much sense. So we have to assume she didn't have much of an idea what role Jesus would play in Heaven. The point being, when we see the mistakes people in the Bible made and how those mistakes were recorded, we have to take another step back and reconsider our view on the Bible.
Colossians 3:1-2 RSVA If then you have been raised with Christ, seek the things that are above, where Christ is, seated at the right hand of God. (2) Set your minds on things that are above, not on things that are on earth.
In Colossions, Paul places Jesus on God's right side again. But this time Jesus is seated. Does that make a difference? It could to some people.
Some people place Jesus on God's throne. Some people insist God and Jesus are the same person. So there would only be a single throne. Maybe that was the train of though Jame's and John's mother had when she asked Jesus her question. Maybe James and John had the same belief. Some people think God will give His throne to Jesus. More than likely there are dozens of other beliefs. What do we do with all those beliefs? Are they worth considering? Are they worth studying? Those details may seem interesting when we run across them during our personal studies. But are they details worth sharing with other people? I guess that can be a personal choice. It's not uncommon for people to get stuck on one detail or another and find a way of working it into just about any and every conversation.
When we look at the twelve thrones the disciples will occupy, we are not given the location. Will those throne be in the Heavenly Sanctuary? Where will they be? Does it really matter? If you were promised one of those thrones, would it matter where it was located?
I guess there are more questions than answers. We can look at the Bible all day long and not run out of new questions to ask. When did Jesus take His place on God's right side? Why is Jesus standing in one story and sitting in another? If nothing else that makes Jesus a bit more human. A bit more approachable. Isn't that what Jesus wants to achieve? As a matter of fact why not pray about those questions? By pray, I mean ask Jesus those questions. To me it seems like this book and the questions we are looking at will achieve one thing. They will give us more reasons to approach Jesus. No matter where He is, or what He is doing.