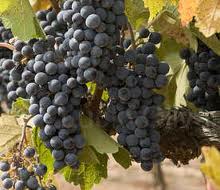 Matthew 20:1-16 KJV For the kingdom of heaven is like unto a man that is an householder, which went out early in the morning to
hire labourers into his vineyard. (2) And when he had agreed with the labourers for a penny a day, he sent them into his vineyard. (3) And he went out about the third hour, and saw others standing idle in the marketplace, (4) And said unto them; Go ye also into the vineyard, and whatsoever is right I will give you. And they went their way. (5) Again he went out about the sixth and ninth hour, and did likewise. (6) And about the eleventh hour he went out, and found others standing idle, and saith unto them, Why stand ye here all the day idle? (7) They say unto him, Because no man hath hired us. He saith unto them, Go ye also into the vineyard; and whatsoever is right, that shall ye receive. (8) So when even was come, the lord of the vineyard saith unto his steward, Call the labourers, and give them their hire, beginning from the last unto the first. (9) And when they came that were hired about the eleventh hour, they received every man a penny. (10) But when the first came, they supposed that they should have received more; and they likewise received every man a penny. (11) And when they had received it, they murmured against the goodman of the house, (12) Saying, These last have wrought but one hour, and thou hast made them equal unto us, which have borne the burden and heat of the day. (13) But he answered one of them, and said, Friend, I do thee no wrong: didst not thou agree with me for a penny? (14) Take that thine is, and go thy way: I will give unto this last, even as unto thee. (15) Is it not lawful for me to do what I will with mine own? Is thine eye evil, because I am good? (16) So the last shall be first, and the first last: for many be called, but few chosen.
Jesus is using this parable to teach a lesson about Heaven. A man goes out early in the morning to hire workers for his vineyard. He promises the laborers a very high wage for one days work.
Penny: G1220 a denarius (or ten asses): – pence, penny [-worth].
A few hours later he repeats the process of hiring workers, promising them a fair wage. He repeats the same process near the end of the day, promising to pay whatever is right.
At the end of the day he calls all the workers together and pays them from the last workers to accept his offer, to the first. The last workers received the same wages he promised the first. When the first workers are paid they begin to complain. When they saw the workers, who only worked the last hours receive the same wage they agreed to, they assumed they would receive more. They may have thought they deserved more. Greed made them forget the wages they agreed to were more than generous.
This is a very easy parable to understand. By the context of the parable, most people know, or have an idea what the vineyard represents. But this parable contains a very important spiritual lesson. Jesus placed this parable in the gospels because it teaches a method of key word connection used to interpret other parables and prophecies.
Only one verse clearly defines the spiritual meaning of a vineyard.
Isaiah 5:7 KJV For the vineyard of the LORD of hosts is the house of Israel, and the men of Judah his pleasant plant: and he looked for judgment, but behold oppression; for righteousness, but behold a cry.
It is never safe to base the results of an interpretation on a single verse. But this verse does compare a vineyard to Israel. To locate other verses, we can look at words similar to vineyard, such as vine.
Jeremiah 6:9 KJV Thus saith the LORD of hosts, They shall throughly glean the remnant of Israel as a vine: turn back thine hand as a grapegatherer into the baskets.
Hosea 10:1 KJV Israel is an empty vine, he bringeth forth fruit unto himself: according to the multitude of his fruit he hath increased the altars; according to the goodness of his land they have made goodly images.
Jeremiah and Hosea use a vine to represent Israel. Because both vine and vineyard represent Israel, we now have 3 verses that associate a vine, or vineyard to Israel. Now we have to find out if Israel represents more than the nation.
Psalms 81:8 KJV Hear, O my people, and I will testify unto thee: O Israel, if thou wilt hearken unto me;
Isaiah 1:3 KJV The ox knoweth his owner, and the ass his master's crib: but Israel doth not know, my people doth not consider.
Jeremiah 31:1 KJV At the same time, saith the LORD, will I be the God of all the families of Israel, and they shall be my people.
Joel 3:2 KJV I will also gather all nations, and will bring them down into the valley of Jehoshaphat, and will plead with them there for my people and for my heritage Israel, whom they have scattered among the nations, and parted my land.
A number of verses show Israel represents God's people.
The lesson in this simple parable shows us what to do when adequate texts can not be located to determine the spiritual meaning. Related words can be used whenever a verse provides a clear association. In this case, Isaiah 5:7 shows a vineyard represents Israel. Because it was the only verse providing a spiritual meaning for vineyard, the word vine was used to locate additional texts. The word vine is related to the word vineyard, but the defining word, tying them together is the word Israel. Because Israel is used to define both a vine, and vineyard, the interpretation is sure.
We can look at this in mathematical terms. If vineyard = Israel, and vine = Israel, than vineyard = vine. We can take this one step further. If vineyard = Israel, and Israel = God's people, than vineyard = God's people. Vineyard is a key word used to represent God's people. If the vineyard is God's people, the man must be referring to God.
Matthew 20:1-16 KJV For the kingdom of heaven is like unto a man that is an householder, which went out early in the morning to hire labourers into his vineyard.
To paraphrase, substitute the spiritual meaning for the key word.
For the kingdom of heaven is like unto God, which went out early in the morning to hire labourers to gather His people.
This parable shows God is more than generous in the wages He offers to his workers. All His workers, in all ages, no matter how much, or how little they do, will receive the same wages.
James 2:5 KJV Hearken, my beloved brethren, Hath not God chosen the poor of this world rich in faith, and heirs of the kingdom which he hath promised to them that love him?
John 14:2 KJV In my Father's house are many mansions: if it were not so, I would have told you. I go to prepare a place for you.