What is God's Judgment?
How do you begin writing a book about God's judgment? That is a great question. On one hand the judgment is a simple subject. On the other hand it has more facets than most people imagine. Then again, how many people talk about the judgment of this planet? Why do people avoid the subject? Why do few people study the subject? Let's begin by taking a look at what the Greek definition of judgment is. Did you know John used three different Greek words for judgment in the Book of Revelation? Krima, krino, and krisis are the three Greek words John used in specific stories in Revelation. Let's first begin by establishing John's book and the Bible as inspired writings or revelations from Heaven. We are never going to get anywhere unless we approach the Bible as an inspired book written by the living God who created this world, the universe, and something referred to as the plan of salvation. In plain and simple terms, if we want to search the truth, the best place to begin is the original author and architect of not only this planet but the plan to save it. With that being said we can open up a Concordance and look at the definition of the three Greek words John used for judgment.
JUDGMENT
G2917 Rev_20:4
κρίμα
krima
kree'-mah
From G2919; a decision (the function or the effect, for or against ["crime"]): – avenge, condemned, condemnation, damnation, + go to law, judgment.
G2919 Rev_11:18 Rev_16:5 Rev_18:8 Rev_19:11 Rev_20:12 Rev_20:13
κρίνω
krinō
kree'-no
Properly to distinguish, that is, decide (mentally or judicially); by implication to try, condemn, punish: – avenge, conclude, condemn, damn, decree, determine, esteem, judge, go to (sue at the) law, ordain, call in question, sentence to, think.
G2920 Rev_14:7 Rev_16:7 Rev 18:20 Rev_19:2
κρίσις
krisis
kree'-sis
(Subjectively or objectively, for or against); by extension a tribunal; by implication justice (specifically divine law): – accusation, condemnation, damnation, judgment.
After looking at those three words there has to be a few thoughts drifting around in your head. The first may be, the word krisis is really close to the English word crisis. Why is that? Maybe the word crisis came from the Greek word krisis. I don't know. I am not about to get side tracked by looking at the development of the English language. Although there are a few details we will examine. The first detail in the English language will look at is the modern definition of judgment.
Worldly Definition of Judgment
judg·ment
/ˈjəjmənt/
noun
noun: judgement
1. 1.
the ability to make considered decisions or come to sensible conclusions.
"an error of judgment"
synonyms:
discernment, acumen, shrewdness, astuteness, sense, common sense, perception, perspicacity, percipience, acuity, discrimination, reckoning, wisdom, wit, judiciousness, prudence, canniness, sharpness, sharp-wittedness, powers of reasoning, reason, logic; More
2. 2.
a misfortune or calamity viewed as a divine punishment.
"the crash had been a judgment on the parents for wickedness"
One detail I noticed is the fact, there are two ways to spell judgment. With and without the extra – "e". Why? I don't know. Maybe that's God's way of showing us, the world cannot even agree on how to spell the word judgment.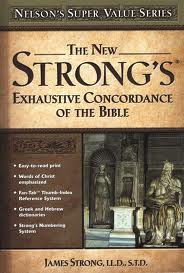 The main difference between God's judgment and the world's view of judgment is the outcome. Of course the world is going to disagree with the outcome of God's judgment. This world as we know it will be on the loosing end of the judgment, They are not going to accept the final decision without a lot of screaming and kicking.
Looking at the definition of the three Greek words, krima, krino, and krisis, we should see something missing. When we look at the worldly definition of judgment, we see there is always a chance the final decision will fall in our favor. No one would proceed with a court case without hopes and thoughts the judge will agree with them and condemn their opponent. In human understanding, there has to be a winner and looser in every judgment. But when we look at the definition of those three Greek words John used, there is no winner. All three of those Greek words agree. Judgment only leads to condemnation, sentencing, and damnation. What happened to the winner? I have news for you. Based on the inspired word of God, there is no winner. If you reach the point of being judged, you are already a looser. Does that mean God's court of law is fixed? That's what the devil wants this world to think. He has been busing trying to convince the world they have a chance when they face God's judgment, In plain and simple terms, the devil wants to defend you in God's court of law. How do you feel about that? I'm sure you never heard that one from any preacher. But those are the cold hard facts.
Satan had to change the worldly view on the word judgment. Satan wants the world to believe they have a chance in God's court system. After all, don't we serve a loving, forgiving God? Of course we do. God made the sunshine, flowers, cuddly little animals, and a host of other things. Why would God just condemn this planet?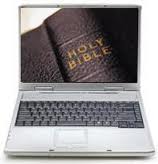 It boils down to a basic understanding of God's plan of salvation. Most Christians agree Jesus came to this world, died for our sins, and if you believe in Jesus, or call on His name, you are saved. The one part most churches don't teach is the fact, when you follow Jesus, you completely skip that judgment process. Only the losers face any type of judgment. Let's look at that from a perspective much easier to understand than the worldly definition of judgment and much easier to understand than any court system in this world. Let's look at the obvious example. Does everyone on this planet have to appear in front of a judge and defend themselves in a trial? No. Common sense tells us, only people who have been accused of a crime have to prepare to defend themselves in front of a judge. So let me ask you a question here. Why does the world think God's judgment or court system is different? Why do we hear so many Christians walking around preaching that everyone stands in front of God? Why does the world teach us, you have to stand in front of God to be judged. And there are winners and losers. That's not what John said. That's not what the definition of not only one or two, but three Greek words tell us. Nothing in the Bible tells us, Jesus' followers will be judged. I got news for you. Only the condemned will be judged. So if you are preparing your case to present in front of God, the outcome will not be good.
Okay so there are a few verses people can pull out of the Bible and argue that point. I'm not going to look at those just yet. Let's just say, those verses used different Greek words and refer to different aspects or points of time in the plan of salvation. We will cover those verses in later chapters. At this point we will keep the plan simple and look at a few key thoughts.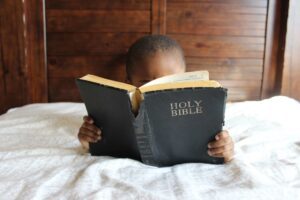 John 5:20-30 RSVA For the Father loves the Son, and shows him all that he himself is doing; and greater works than these will he show him, that you may marvel. (21) For as the Father raises the dead and gives them life, so also the Son gives life to whom he will. (22) The Father judges no one, but has given all judgment to the Son, (23) that all may honor the Son, even as they honor the Father. He who does not honor the Son does not honor the Father who sent him. (24) Truly, truly, I say to you, he who hears my word and believes him who sent me, has eternal life; he does not come into judgment, but has passed from death to life. (25) "Truly, truly, I say to you, the hour is coming, and now is, when the dead will hear the voice of the Son of God, and those who hear will live. (26) For as the Father has life in himself, so he has granted the Son also to have life in himself, (27) and has given him authority to execute judgment, because he is the Son of man. (28) Do not marvel at this; for the hour is coming when all who are in the tombs will hear his voice (29) and come forth, those who have done good, to the resurrection of life, and those who have done evil, to the resurrection of judgment. (30) "I can do nothing on my own authority; as I hear, I judge; and my judgment is just, because I seek not my own will but the will of him who sent me.
This sums up the judgment process in a nutshell. There are two choices. The resurrection of life, and the resurrection of judgment. Here John used the Greek word krisis. Which we know means only condemnation and damnation. There is no chance of a good outcome, second chance, or a defense that will somehow get you off the hook.
The world likes to teach something along the way of, "believe in Christ and be saved." Of course there are 100 versions of that. But we are not here to study all the different versions or flavors of salvation. We are here to take a series look at judgment and what it means.
When it comes to the subject of judgment, the world has a variety of ideals and concepts to choose from. I looked the judgment up on the Internet and was, well a little surprised at what I found. Few people are able to stay on track. In other words stick to the subject. They swerve off in all kinds of directions. We are not here to examine every belief the world has. That would be a waste of time. It may result in a best selling book. But I want to keep this book rather brief, to the point, and Biblical as possible. Later we will look into scripture explaining the judgment process in more detail. Today we you can look at some of the beliefs the world teaches about God's judgment process. One of the best sources I found on the Internet comes from all places, Wikipedia. Here is the link. https://en.wikipedia.org/wiki/Last_Judgment
You can look at the site yourself. It lists many of the modern day beliefs and doctrines on God's judgment. Going through those I noticed, most of the Christian religions agree on about 80% of the points. But they vary on a few points. I'm not going to get into those disagreements but only point out the fact, for the most part Christian religions have a lot in common on the judgment process. Something in the back of your mind should be telling you, that opens a ton of doors to reach people. As a matter of fact, the Wikipedia article lists a few non-Christian religions that share some major points. That opens up a few extra doors.
Paul wrote a few letters showing how the subject of God's judgment should open doors for discussion. We will examine those letters in later chapters in this book. For now we will look at a few basic concepts you have to know to number 1, understand the judgment process, and number 2, be able to teach what that judgment process is. Let's look at the one of those criteria.
1 Corinthians 2:7-16 RSVA (7) But we impart a secret and hidden wisdom of God, which God decreed before the ages for our glorification. (8) None of the rulers of this age understood this; for if they had, they would not have crucified the Lord of glory. (9) But, as it is written, "What no eye has seen, nor ear heard, nor the heart of man conceived, what God has prepared for those who love him," (10) God has revealed to us through the Spirit. For the Spirit searches everything, even the depths of God. (11) For what person knows a man's thoughts except the spirit of the man which is in him? So also no one comprehends the thoughts of God except the Spirit of God. (12) Now we have received not the spirit of the world, but the Spirit which is from God, that we might understand the gifts bestowed on us by God. (13) And we impart this in words not taught by human wisdom but taught by the Spirit, interpreting spiritual truths to those who possess the Spirit. (14) The unspiritual man does not receive the gifts of the Spirit of God, for they are folly to him, and he is not able to understand them because they are spiritually discerned. (15) The spiritual man judges all things, but is himself to be judged by no one. (16) "For who has known the mind of the Lord so as to instruct him?" But we have the mind of Christ.
The first concept you have to know, understand, and accept is, this world knows about God's judgment but doesn't stand a snowball's chance in hell of explaining what God's judgment is, the process, sequence, or anything else. We've already showed how the devil got into the mix, changed the definition of the word judgment, and gave this world a false hope of defending themselves, looking for a favorable outcome, and in the long run, changed one word to create dozens of new worldly beliefs about the judgment process. After looking at the article on Wikipedia you would agree.
The point is. We don't stand a chance of getting on track if we don't have the Spirit of God to guide us and explain God's judgment process. That goes without saying. Another important point to consider is, we cannot avoid the judgment and condemnation that goes along with that process if we don't know Christ. Without Christ we are going no where. So let's get in tune with the Spirit, get to know Christ, and start our education process on God's judgment.