10 Ways to Grow a Church
1. Get people involved
2. Train members to serve.
3. Build strong homes.
4. Involve every member in the church service.
5. Build strong community service.
6. Bible study.
7. Establish effective giving.
8. Guaranty effective spending.
9. Give members a voice.
10. Build effective leadership.
This is not another collection of clichés aimed at getting you excited for a day or two, until you realize that, there is not one suggestion contained in this article that can help me. This is a collection of ideas and suggestions I have witnessed through personal experiences.
1. Get people involved
What is a church member if they are not involved? Are they really a member? Is there Biblical proof of a non active church member?
Remember when you were about eight years old and all the kids in the neighborhood got together to form a club? One of the first steps in forming the club was to assign all of the titles and duties Was there ever a member that did not have a title and an assignment? Why do we see the importance of involvement and activities to form a strong bond when we were children, but as adults we think it is okay to be the last one in, sit in the back pew and be the first one out?
Why do we need to get involved? So we can feel we are a part of the church. The church is an active, living, breathing entity. "Now ye are the body of Christ, and members in particular. For we are members of his body, of his flesh, and of his bones. For as the body is one, and hath many members, and all the members of that one body, being many, are one body: so also is Christ.
1 Corinthians 12:27, Ephesians 5:30, 1 Corinthians 12:12
How does a church grow without getting members involved? If the church is on fertile ground the church should grow. "But other fell into good ground, and brought forth fruit, some an hundredfold, some sixtyfold, some thirtyfold." KJV Matthew 13:8 This parable never teaches that seed fell on good ground and some brought in zero or one or two.
How do you get church members involved? How many seeds do you plant to grow a crop a few or a lot? You ask members and ask them and ask them. I can tell you beyond any shadow of a doubt, if you ask one hundred people to get involved in the church ninety nine will tell you, "I'll pray about it." I sometimes wonder if their attitude stems from the parable of the lost sheep. Perhaps they think they are part of the ninety nine and their job is to sit there and wait.
The most effective way of getting people involved is to personally ask them. It stands to reason, there is not one single person on this planet that can sell a nonpaying job to the whole world. But God will place one person in the church that is able to reach another. I am sure when God created this world He set up these matches. We don't know who will have the personality or the correct approach that will reach the person God wants to fill a position within the church. The best thing to do is spread out the responsibility and use the concept of try, try again until you succeed. How do you accomplish this task? The pastor should appoint a number of leaders or board members to talk to every individual within the church. It may take three people and it may take six people to ask a person to serve before they say yes. No one says yes the first time they are asked. They need to be asked at least twice. This is human nature you need to formulate a plan to overcome. If there is no follow up nothing will be accomplished. Existing church leaders need to assist the pastor and they need to be held accountable. When a number of board members are assigned to contact a person, they should report back to the board the following information:
Date of contact
Type of contact: Phone call, personal visit, in church
What they said
The reaction received
This needs to be only a two or three minute report. This not only holds the board members accountable it will also create a situation where the board members will have the opportunity to share experiences and learn from each other's short comings and successes. This allows the board to work as a whole and unite in a common effort, all moving together as a single unit to accomplish the same task.
How many times does a member need to be asked to serve? Until they serve. Or until they can produce Biblical proof that says certain church members are excused from service. At the very least you will get members to study their Bibles.
What are the best jobs to offer to the most reluctant members? This will depend upon the member. The best area to begin getting most members involved is the sanctuary service. On the surface this appears to be a simple one time, two minute task that often turns out be a foundation to build upon. It gives the members a sense of contributing. It gives them the experience of being involved. It makes them feel needed and best of all it gets them used to saying, "yes."
Who determines how members should serve? The Bible is very clear on this subject. "God hath set some in the church, first apostles, secondarily prophets, thirdly teachers, after that miracles, then gifts of healings, having then gifts differing according to the grace that is given to us. As every man hath received the gift, even so minister the same one to another, as good stewards of the manifold grace of God. If any man speak, let him speak as the oracles of God; if any man minister, let him do it as of the ability which God giveth: that God in all things may be glorified through Jesus Christ, to whom be praise and dominion for ever and ever. Amen." 1 Corinthians 12:28, Romans 12:6, 1 Peter 4:10-11
According to the Bible there are many spiritual gifts and, "every man hath received the gift, as of the ability which God giveth". The Bible never mentions some the most common methods used to determine a member's spiritual gift. The most common seems to involve letting the member choose. This seems to be the method most churches rely upon and this is why most members never get involved. This method does nothing more than create a stand off within the church. The board is waiting for the members to decide which spiritual gifts they posses. The members are waiting to be asked to serve. Both groups are convinced they are doing the work of God by politely waiting for the other side to make the first move. In the long run nothing is accomplished.
Another popular method used to determine a member's spiritual gift is to take a test. But the Bible never mentions the use of a test, nor does the Bible specify a test. If God wanted people to take a test to determine what their spiritual gifts are I think God would have remembered to include a test in the Bible.
We read the text that gives us a list of the most common spiritual gifts over and over and it always seems the introduction is ignored. The text clearly tells us that God has set people in the church to lead. If God has set these people within the church isn't it reasonable to assume that God equipped these people with the ability to do the job? To erase any shadow of doubt the Bible also tells us that these gifts are given to us, "according to the grace that is given to us." Peter adds, "if any man minister, let him do it as of the ability which God giveth." God gives us our abilities. We miss this point because we always put the emphasis on receiving the gifts before we choose to serve.
Without a doubt whenever we look at this parable given in Matthew 25 we always put the emphasis on the talents. Everyone talks about the talents. We even call it the parable of the talents. We are told over and over again we need to multiply these talents ourselves. But the parable never tells us how we are supposed to multiply these talents. Most people think the talents are singing or playing the piano . Wrong type of talent, wrong teaching. If God expected us to increase our talents God would have written explicit instructions.
The lesson of that parable is not in the talent.
KJV Matthew 25:15
15. And unto one he gave five talents, to another two, and to another one; to every man according to his several ability; and straightway took his journey.
Once again the point to pay attention to is at the introduction of the parable. In this parable the man gave his servants money according to that person's ability. In this text the word ability means miraculous power (usually by implication, a miracle itself): We do not have the ability to perform miracles on our own, only through the power of God. Making money was not the point God was trying to make. Working and increasing our abilities is the business God is in. Our abilities mean much more to God than all the money we could ever offer Him. We can only increase our abilities, our spiritual gifts by the grace and gifts of God. God determines our spiritual gifts based on our abilities and our needs. God supplies the miraculous power and miracles, just as the parable says.
We can take a look at one of the first examples given in the Bible concerning appointments. Moses was given the advise of his father-in-law, Jethro. When Jethro saw Moses working himself to death he told him, "Hearken now unto my voice, I will give thee counsel, and God shall be with thee: And Moses chose able men out of all Israel, and made them heads over the people, rulers of thousands, rulers of hundreds, rulers of fifties, and rulers of tens." Exodus 18:19, 28
Moses took action and chose the people. The Bible doesn't tell us Moses waited for a group of members to feel the call of the Spirit to step up and serve. Moses chose people based on their ability and taught them the ordinances and laws. There will always be specific instructions required with any appointment. This is one of the biggest problems I see in churches. People are not being trained for the positions they occupy. This is another problem that stems from the misconception that people should posses the gifts before they serve. The board or pastor assumes the members already have the answers. In the business world you would never see a person promoted or hired for a position without a certain amount of on the job training involved. The pastor must have a training program in place before appointing the first person to a board position or any position of service.
Satan has convinced the churches that it is Christlike to live and let live. Many Christians think practicing patience is a virtue or a spiritual gift. Some are convinced the world is so far gone that developing patients is the only spiritual gift the church needs to survive. They sit and wait for the world to go down the drain. This is not the way Christ expects His churches to operate. Observing sin has never been a spiritual gift. Watching the world perish is a policy of live and let die. This is the attitude held by Christians that feel there is no need to get involved. There is a better way to organize a church. Make a list of the ministries you feel your church should be involved in and fill the positions with as many people as you can.
Examples of individual ministries

:
Distribution of books or tracts in your neighborhood
Lend books to neighbors
Neighborhood Christian book clubs
Start or contribute to online Christian blogs
Develop a Christian web site
Add scripture to e-mail signatures
Vacation Bible school
Christian radio or television bumper stickers
Holiday church programs
Evangelistic seminars
Health or marriage seminars
Visit a growing church and learn from them
Invite people to lunch or dinner
Bible study
Small groups
Writing letters or e-mails to encourage people
Missionary work or support
Visit retirement homes
Food pantry
Clothing for those who need it
You may consider working in any of these ministries, supporting them and inviting people to the functions. Getting involved should be natural for a Christian. The most humble people will tell you they have no spiritual gifts. They will never take credit themselves. "See thou tell no man; but go thy way." Matthew 8:4 We recognize the gifts these people give but they do not see what they do as anything special, rather they see their involvement as a way of life. Helping others and spreading the word of God is just something they do.
Churches are built most effectively by the young and able. "Likewise, ye younger, submit yourselves unto the elder. Yea, all of you be subject one to another, and be clothed with humility: for God resisteth the proud, and giveth grace to the humble. Humble yourselves therefore under the mighty hand of God, that he may exalt you in due time: Casting all your care upon him; for he careth for you." KJV 1 Peter 5:5-7 Young members have the energy, understand their generation and have the monetary means to propel a church forward. It would seem to reason that young adults would be involved in the growth and governing of a church, however this is seldom seen. Many of the churches I have visited have only the elderly, the disabled and yes, the blind working and leading the church while the young adults sit back allowing the members that the Bible teaches should be served, to serve them.
Too much emphasis is put on small groups. Churches may feel as if they have failed if they have not been able to introduce effective small groups. This may be because they limit the idea of small groups to weekly home meetings. Limiting small groups to a single definition is what causes this ministry to fail in churches today.
The common perception of small groups will work in many churches. But when the preferred concept does not work why give up the idea entirely? Modifying the idea can bring results that have never been considered.
Use the concept of small groups in other ministries of the church. An elder's meeting can be a small group. They are coming together to exchange ideas and support one another. This same concept can be used for a group volunteering for an evangelistic series or a holiday program. If the members show up a few minutes early they can meet for support, encouragement and training. Meetings can be held after the event to discuss methods of improving the function. This form of small groups can be used to grow relationships in many areas of the church.
2. Train members to serve
Productive businesses will have a new employee program in place to welcome them, show them around, introduce them to fellow workers and show them their first assignment.
If a person shows up for work on the first day and is left alone, sitting by themselves with no introductions, no assignment and no attention they will soon feel the company really doesn't need them. They may feel that the company does not appreciate their abilities. Studies have shown that a person neglected on their first day of work may never recover from that first impression and may never perform up to their potential. Some churches ignore members during their entire term of service. Without proper training members become frustrated, feel neglected and often give up. In some situations they may leave the church.
Board members should always be given a written job description and the pastor should have a private meeting with each board member to discuss expectations on both sides.
Members serving in any capacity should receive instructions. Imagine if you were participating in the service for the first time. People are nervous enough as it is. They need members to calm and encourage them and make sure they know exactly what to do.
"Give instruction to a wise man, and he will be yet wiser: teach a just man, and he will increase in learning. That thou mightest know the certainty of those things, wherein thou hast been instructed. I will instruct thee and teach thee in the way which thou shalt go: I will guide thee with mine eye. To know wisdom and instruction; to perceive the words of understanding; To receive the instruction of wisdom, justice, and judgment, and equity; To give subtilty to the simple, to the young man knowledge and discretion. A wise man will hear, and will increase learning; and a man of understanding shall attain unto wise counsels: To understand a proverb, and the interpretation; the words of the wise, and their dark sayings. The fear of the Lord is the beginning of knowledge: but fools despise wisdom and instruction. But continue thou in the things which thou hast learned and hast been assured of, knowing of whom thou hast learned them; And that from a child thou hast known the holy scriptures, which are able to make thee wise unto salvation through faith which is in Christ Jesus. All scripture is given by inspiration of God, and is profitable for doctrine, for reproof, for correction, for instruction in righteousness: That the man of God may be perfect, throughly furnished unto all good works. Thou gavest also thy good spirit to instruct them. Behold, thou hast instructed many, and thou hast strengthened the weak hands." KJV Proverbs 9:9, Luke 1:4, Psalms 32:8, Proverbs 1:2-7, 2 Timothy 3:14-17, Nehemiah 9:20, Job 4:3
God is telling us that instruction is an important factor. Then why do some pastors think that members come pre qualified?
Many churches use the concept of sending people out by twos. They take this one step further by matching up an experienced member with a new member. Depending on the position the amount of training required will vary. The majority of the training should be left to the board members. A pastor needs to master the art of delegation as shown by Moses' example.
Members should be given the opportunity to share their experiences in small groups and learn from one another. This should never be done during the church service. If members share a success during the church service it may be viewed as bragging. This could cause more harm to a church than good. Imagine if you were a new member attending church service for the first time and you hear a member telling a story of the sad situation they found you in and how they stepped forward to save your soul. This takes the credit and focus off God and gives the impression that members are glorifying themselves.
If these traits come to the surface within a small group they can be dealt with quickly. In a small group there is little need for damage control. Success and failures can be discussed and members can offer on site advise and prayer. I have never seen anyone discuss their failures during a church service. Did you ever hear anyone tell you a story during a service about the person they offered a tract to and the stranger told them to get lost in words they never heard before? A small group setting allows members to encourage and lift each other's spirits. Small groups can be set up to train, encourage and support members. One of the most effective small groups is the family setting.
3. Build strong homes.
Where does training begin? The best place to begin is in the home. I believe there are steps members need to follow to graduate from one stage to the next. The first step is to become an effective witness within the home. Once you feel comfortable studying and witnessing within the home you are then ready to graduate to the next step. Working effectively within the home allows you to hone the skills that will help you become successful working within the church. Once you are successful working within the church you are ready to work within the community.
Have you ever seen a Christian act with one personality at home and a completely different personality in church? Have you ever seen a productive worker within the church that was not an effective leader in the home?
I strongly believe that God wants us first to become leaders in the home. The Bible is rich in counsels centered around the teaching of children within the home. The home is to be a model for the community and the church. The Bible shows clear evidence the responsibility of teaching children begins and ends with the parents.
"Now therefore hearken unto me, O ye children: for blessed are they that keep my ways. Hear instruction, and be wise, and refuse it not. Hear, ye children, the instruction of a father, and attend to know understanding. For I give you good doctrine, forsake ye not my law. For I was my father's son, tender and only beloved in the sight of my mother. He taught me also, and said unto me, Let thine heart retain my words: keep my commandments, and live. Get wisdom, get understanding: forget it not; neither decline from the words of my mouth." KJV Proverbs 8:32-33, Proverbs 4:1-5
"Therefore shall ye lay up these my words in your heart and in your soul, and bind them for a sign upon your hand, that they may be as frontlets between your eyes. And ye shall teach them your children, speaking of them when thou sittest in thine house, and when thou walkest by the way, when thou liest down, and when thou risest up." KJV Deuteronomy 11:18-19
The Bible also confirms that the family is known by the actions of the children. God knew this was a fact that would never change. God believed in this so strongly He wrote it in stone.
"Honour thy father and thy mother: that thy days may be long upon the land which the Lord thy God giveth thee. The just man walketh in his integrity: his children are blessed after him. Children's children are the crown of old men; and the glory of children are their fathers." Exodus 20:12, Proverbs 20:7 The respect of mothers and the influence they have upon the family is just as important as the husband. "Her children arise up, and call her blessed; her husband also, and he praiseth her." Proverbs 17:6
Is it important for a church leader to have a stable family? The Bible is clear on the counsels to the churches concerning the appointment of leaders and their responsibility as parents.
"Let the deacons be the husbands of one wife, ruling their children and their own houses well. ordain elders in every city, as I had appointed thee: If any be blameless, the husband of one wife, having faithful children not accused of riot or unruly. I have no greater joy than to hear that my children walk in truth. By this we know that we love the children of God, when we love God, and keep his commandments." 1 Timothy 3:12, Titus 1:5-6, 3 John 1:4, 1 John 5:2
Learning begins at conception. "Hearken unto me, O house of Jacob, and all the remnant of the house of Israel, which are borne by me from the belly, which are carried from the womb: Before I formed thee in the belly I knew thee; and before thou camest forth out of the womb I sanctified thee, and I ordained thee a prophet unto the nations. I was cast upon thee from the womb: thou art my God from my mother's belly." KJV Isaiah 46:3, Jeremiah 1:5, Psalms 22:10
Too many parents neglect this responsibility. They reason that since they pay taxes, instructing the children is the responsibility of the city and state. The lack of leadership in the home leads to every imaginable crime, especially those of passion. Children who do not experience love in the home will look to fill this void in ways not imagined.
Children who have never been taught respect are all but lost by the time they enter the school system. Many of these parents are still children and have never been taught how to care for a child. If not corrected this problem will increase, "visiting the iniquity of the fathers upon the children unto the third and fourth generation."
This is an area where churches can help. This is not only an inner city problem, this is a growing problem even in the suburbs. Churches can hold parenting classes and seminars. Members can volunteer to help young families on an individual basis. Churches can establish day care centers. Members can volunteer to watch neighborhood kids when they come home from school until the parents arrive. They can also tutor individually or churches can open a neighborhood tutoring center.
This world needs churches that will step up and correct the mistakes of the past. Ignoring the problem of weak and misguided families will not correct the situation. Putting the blame on the parents will accomplish nothing. Unruly children have become as much a part of today's churches as pews in the church. Parents are only one cause and one solution to the problem. Some of the parents are not even aware of the examples they are setting for their children. Showing up late for church, failing to teach manners and respect in the home, not supporting teachers in the church or failing to prepare the children for the lesson of the week are only a few areas parents may fail. Watching parents fail is not a solution to the problem. Dealing with the parents in a Christlike manner will not only help to improve the church environment but the community as a whole. Government has known about these problems in the public school systems for yours and has failed to confront it. If the churches fails to help, there is no hope of ever solving this problem.
Much of the responsibility is upon the leaders of the churches. Few if any sermons deal with behavior within the sanctuary. Too many pastors have convinced themselves they are serving God by allowing children to act in any manner the child feels is appropriate. They feel it is more Christlike to ignore the situation than deal with it.
The focus needs to be placed back on the family and the lessons contained within the Bible. Too much is taught with the emphasis being applied to the individual. I am saved. Forgive me. Jesus died for me. Change me. I can only change myself. How am I saved?. The list goes on and on. Today everything is focused on the individual. The church has done as much to advance the religion of, "looking out for number one" than all the books and authors that have made a better than average living promoting a life style based on being self-sufficient and succeeding by becoming self-centered.
America has lost it's moral compass because they have forgotten to teach the values that make a family the center of society.
4. Involve every member in the church service.
The easiest way to get members involved for the first time is to involve in the service. Among other areas this could include participation in announcements, prayer, scripture reading, special music, children's story and even an occasional sermon.
I have seen many a proud mother leave a church because no one bothered to ask her child to participate in special music. Add to that the number of members that come to church week after week with a feeling that they are not important, or not welcome because no one has ever asked them to participate in the service.
How do you get members involved in the service? First of all you have to assume everyone wants to be involved in the service. If they enter into a church they are Christians and they are filled with a desire to serve. For many members this will be the beginning of a life of service. After they take the first step it will be difficult to slow them down. They will be volunteering left and right, on their way to becoming effective church members and leaders.
Steps to get members involved has already been covered in 1. Get people involved. The point to remember is, never give up. The very act of asking people to get involved will give them the feeling they belong and are needed. This is also great training for church board members. If they are efficient in the area of approaching people within the church they will be much better prepared to correspond with people outside of the church.
The sanctuary service should be a training ground for all church members and the leadership of the church. With proper planning and training this could be the platform that church growth can be launched from.
KJV Acts 18:24-28
24. And a certain Jew named Apollos, born at Alexandria, an eloquent man, and mighty in the scriptures, came to Ephesus. 25. This man was instructed in the way of the Lord; and being fervent in the spirit, he spake and taught diligently the things of the Lord, knowing only the baptism of John. 26. And he began to speak boldly in the synagogue: whom when Aquila and Priscilla had heard, they took him unto them, and expounded unto him the way of God more perfectly. 27. And when he was disposed to pass into Achaia, the brethren wrote, exhorting the disciples to receive him: who, when he was come, helped them much which had believed through grace: 28. For he mightily convinced the Jews, and that publickly, shewing by the scriptures that Jesus was Christ.
The story of Apollos and Aquila shows an example of what can be accomplished when members become involved. In the beginning of Acts chapter 18 Paul meets Aquila and teaches him and his wife about Christ and the scriptures. At the end of the chapter we see Aquila meet Apollos, "and expounded unto him the way of God more perfectly." The chapter comes to a close giving us evidence that the key to this growth was teaching, "by the scriptures that Jesus was Christ." We believe by knowing. We know Christ by teaching about Him and His ways.
5. Build strong community service.
Community service has always been the backbone of church growth. Caring for the elderly, the sick, the poor and the disabled are statues within the Bible. No wonder this has always been a staple in the Christian church.
There are a number of advantages for the church actively involved in the area of community services, not only is the church serving the commands of Christ, they are also filling a need in society. They are touching lives and making a difference in a world that at times seems to have gone mad. The church also experiences a degree of publicity. Neighbors will be more likely to attend a seminar if they are familiar with the community services conducted within the area. You cannot neglect the fact there are people who will not join a church unless they are involved in the community.
Members involved in community service are very dedicated to the church they serve. They invest time, energy and money in a cause they are passionate about. Members build life long relationships and fill the need to serve. Can a church survive without community service programs?
"Till I come, give attendance to reading, to exhortation, to doctrine. Neglect not the gift that is in thee, which was given thee by prophecy, with the laying on of the hands of the presbytery. Meditate upon these things; give thyself wholly to them; that thy profiting may appear to all. Take heed unto thyself, and unto the doctrine; continue in them: for in doing this thou shalt both save thyself, and them that hear thee." KJV 1 Timothy 4:13-16
6. Bible study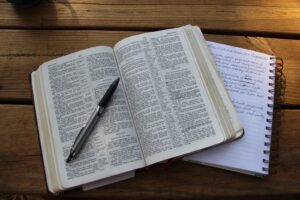 Can a church grow without Bible study? Can you call any assembly a church if the body as a whole does not study the Bible? Bible study should be the center of every Christian church.
"The words of the Lord are pure words: as silver tried in a furnace of earth, purified seven times. Thou shalt keep them, O Lord, thou shalt preserve them from this generation for ever. Whom shall he teach knowledge? and whom shall he make to understand doctrine? them that are weaned from the milk, and drawn from the breasts. For precept must be upon precept, precept upon precept; line upon line, line upon line; here a little, and there a little: All scripture is given by inspiration of God, and is profitable for doctrine, for reproof, for correction, for instruction in righteousness: That the man of God may be perfect, throughly furnished unto all good works. To know wisdom and instruction; to perceive the words of understanding; To receive the instruction of wisdom, justice, and judgment, and equity; To give subtilty to the simple, to the young man knowledge and discretion. A wise man will hear, and will increase learning; and a man of understanding shall attain unto wise counsels: To understand a proverb, and the interpretation; the words of the wise, and their dark sayings. The fear of the Lord is the beginning of knowledge: but fools despise wisdom and instruction. Now we have received, not the spirit of the world, but the spirit which is of God; that we might know the things that are freely given to us of God. Which things also we speak, not in the words which man's wisdom teacheth, but which the Holy Ghost teacheth; comparing spiritual things with spiritual. But the natural man receiveth not the things of the Spirit of God: for they are foolishness unto him: neither can he know them, because they are spiritually discerned. Unto you it is given to know the mystery of the kingdom of God: but unto them that are without, all these things are done in parables: That seeing they may see, and not perceive; and hearing they may hear, and not understand; lest at any time they should be converted, and their sins should be forgiven them."
KJV Psalms 12:6-7, Isaiah 28:9-10, 2 Timothy 3:16-17, Proverbs 1:2-7, 1 Corinthians 2:12-14, Mark 4:11-13
What types of Bible studies should the church teach? Too many churches are leaning heavily upon teaching theology which is limited to teaching only the accepted doctrines of the church and accomplish little in teaching Bible study.
Have you heard the term, "give a man a fish and feed him for a day, teach a man to fish and he can feed his family and others." This applies to Bible study. Does your church teach people how to conduct Bible studies on their own or does it teach a preassemblied list of studies teaching church doctrine? How long have these studies been in existence? Do these studies teach a man to fish or are they feeding members for one day?
I have searched the Internet extensively viewing hundreds of sites. Less than one percent of these sites will teach people how to conduct a Bible study. The others teach doctrine. What is it that these sites are afraid of? The Christian church is commissioned to, " Go ye therefore, and teach all nations, baptizing them in the name of the Father, and of the Son, and of the Holy Ghost: Teaching them to observe all things whatsoever I have commanded you: and, lo, I am with you alway, even unto the end of the world. Amen." KJV Matthew 28:19-20 Sad to say too many churches have chosen to teach only what feels comfortable to them and have neglected or forgotten how to study the Bible.
Are these churches really, "Teaching them to observe all things whatsoever I have commanded you"? Are you certain about this? Is there any church that can claim they have all the facts 100% correct? If churches claim they are teaching everything the Lord has commanded, they are taking on an awesome responsibility they will never be able to bear. Are you willing to take that responsibility upon your shoulders? One would think churches would take the steps necessary to teach members to study on their own so individuals will be responsible for increasing their own knowledge.
What is the difference between the dark ages, when reading the Bible was banned, Bibles were burned and people faced the penalty of death for owning a Bible and the churches of today that continue to ignore their duty of teaching Bible study? There is no difference, they are only a different shade of dark.
Bible study should be taught so every member is able to search the dark sayings of God and understand all parables. If members cannot answer simple questions on their own the church has failed to instruct them. "But foolish and unlearned questions avoid, knowing that they do gender strifes. And the servant of the Lord must not strive; but be gentle unto all men, apt to teach, patient, In meekness instructing those that oppose themselves; if God peradventure will give them repentance to the acknowledging of the truth; And that they may recover themselves out of the snare of the devil, who are taken captive by him at his will." 2 Timothy 2:23-26 Do not simply answer a question but show the members how to find the answers on their own. Group Bible studies should have every member contributing or be arranged to teach new members how to study using the Concordance, chain references and other study aids. Studies should be set up as examples to teach study methods, not doctrine.
There are many types of Bible studies. Reading through the Bible. Read chapters in a group and hold commentary type discussions. Members should be encouraged and shown how to locate parallel text. Personal reading at one's convenience. Prepared studies that are discussed at church before or after the service. This is where Bible study can be taught. Members can be shown how to identify text and methods of finding text that can help explain the text. Members should be encouraged to find and share supporting text explaining the subject studied. There are subject studies and word studies, topic studies and studies that deal with the culture and history of the Bible. There are also doctrine studies. To increase loyalty members should be encouraged to study doctrine and find supporting text on their own. Members can write out a list of doctrine subjects and note supporting scripture as they read through the Bible. Members can be taught to use a Concordance or computer Bible program with search capabilities to locate text. Members can join a group that specializes in memorizing scripture.
Churches need to stop calling a collection of text supporting doctrine a study. This is information important to members but has very little to do with teaching people how to study.
Many of the studies found on the Internet are not Bible studies at all. They are commentaries on text. A Bible study is a study that uses the Bible to prove itself. There is nothing else required other than a Concordance used as an aid to locate text. When a verse is studied the only way to find the proper interpretation is to use the Bible to explain the meaning. If we use other sources and rely upon our own knowledge the interpretation is subject to the influence of personal beliefs and doctrine. This can never guarantee a proper interpretation.
Challenge God in Bible Study and He will reveal Himself through His scriptures.
7. Establish effective giving
There are only a hand full of text that deal with monetary giving. There are far more text that deal with giving of another type.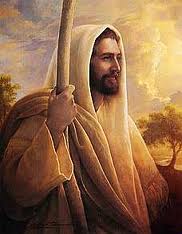 "Then Jesus beholding him loved him, and said unto him, One thing thou lackest: go thy way, sell whatsoever thou hast, and give to the poor, and thou shalt have treasure in heaven: and come, take up the cross, and follow me. Offer unto God thanksgiving; and pay thy vows unto the most High:" KJV Mark 10:21, Psalms 50:14
The only problem with church giving is too many people have a limited view of what the Bible says. The above text has a tendency to scare people. It has a tendency of shutting ears to anything having to do with the subject of giving. When this happens people may never know what they are missing. Giving is a manifold subject.
"Charge them that are rich in this world, that they be not highminded, nor trust in uncertain riches, but in the living God, who giveth us richly all things to enjoy; That they do good, that they be rich in good works, ready to distribute, willing to communicate; Laying up in store for themselves a good foundation against the time to come, that they may lay hold on eternal life. Give to him that asketh thee, and from him that would borrow of thee turn not thou away. If ye then, being evil, know how to give good gifts unto your children, how much more shall your Father which is in heaven give good things to them that ask him? Give, and it shall be given unto you; good measure, pressed down, and shaken together, and running over, shall men give into your bosom. For with the same measure that ye mete withal it shall be measured to you again.
KJV 1 Timothy 6:17-19, Matthew 5:42, Matthew 7:11, Luke 6:38
It is clear to see these text are about much more than money. There are other areas of giving we need to study.
"For God hath not given us the spirit of fear; but of power, and of love, and of a sound mind. Be not thou therefore ashamed of the testimony of our Lord, nor of me his prisoner: but be thou partaker of the afflictions of the gospel according to the power of God; Who hath saved us, and called us with an holy calling, not according to our works, but according to his own purpose and grace, which was given us in Christ Jesus before the world began. The Spirit of the Lord is upon me, because he hath anointed me to preach the gospel to the poor; he hath sent me to heal the brokenhearted, to preach deliverance to the captives, and recovering of sight to the blind, to set at liberty them that are bruised. Give unto the Lord, O ye mighty, give unto the Lord glory and strength. Give unto the Lord the glory due unto his name; worship the Lord in the beauty of holiness. And he said, Unto you it is given to know the mysteries of the kingdom of God: but to others in parables; that seeing they might not see, and hearing they might not understand. But go rather to the lost sheep of the house of Israel. And as ye go, preach, saying, The kingdom of heaven is at hand. Heal the sick, cleanse the lepers, raise the dead, cast out devils: freely ye have received, freely give."
KJV 2 Timothy 1:7-9, Luke 4:18, Psalms 29:1-2, Luke 8:10, Matthew 10:6-8
The key point is, "freely ye have received, freely give." Can it be any clearer? Make a list of the gifts you have received throughout the years. Have you shared them with others? Or do you find yourself being caught up in the four step correction. That occurs when you find yourself in a situation, turn to walk away and after four steps an idea comes into your mind showing you a better way you could have handled the situation. I refer to that as evidence the Spirit is working in your life. There are other examples of giving shown in the Bible that teach us how to give.
"But this I say, He which soweth sparingly shall reap also sparingly; and he which soweth bountifully shall reap also bountifully. Every man according as he purposeth in his heart, so let him give; not grudgingly, or of necessity: for God loveth a cheerful giver. And God is able to make all grace abound toward you; that ye, always having all sufficiency in all things, may abound to every good work: (As it is written, He hath dispersed abroad; he hath given to the poor: his righteousness remaineth for ever.) And he looked up, and saw the rich men casting their gifts into the treasury. And he saw also a certain poor widow casting in thither two mites. And he said, Of a truth I say unto you, that this poor widow hath cast in more than they all: For all these have of their abundance cast in unto the offerings of God: but she of her penury hath cast in all the living that she had."
KJV 2 Corinthians 9:6-9, Luke 21:1-4
"And when ye reap the harvest of your land, thou shalt not make clean riddance of the corners of thy field when thou reapest, neither shalt thou gather any gleaning of thy harvest: thou shalt leave them unto the poor, and to the stranger: I am the Lord your God. But the seventh year thou shalt let it rest and lie still; that the poor of thy people may eat: and what they leave the beasts of the field shall eat. In like manner thou shalt deal with thy vineyard, and with thy oliveyard. If there be among you a poor man of one of thy brethren within any of thy gates in thy land which the Lord thy God giveth thee, thou shalt not harden thine heart, nor shut thine hand from thy poor brother: 8. But thou shalt open thine hand wide unto him, and shalt surely lend him sufficient for his need, in that which he wanteth. And if thy brother be waxen poor, and fallen in decay with thee; then thou shalt relieve him: yea, though he be a stranger, or a sojourner; that he may live with thee."
KJV Leviticus 23:22, Exodus 23:11, Deuteronomy 15:7-8
It takes a bit of imagination to apply some of these text to the living styles of today but I am sure the Spirit will increase your understanding at the proper time. Even though many of us do not have fields and vineyards to offer the poor we do have other assets to share. We have money, we can share groceries; either the traditional nonperishable items from a food pantry or we can pay a personal visit with fresh fruits and vegetables. We can share our cars or offer a ride. We can car pool and use this as an opportunity to witness. There are also clothing drives, back to school and the season of sharing during Christmas. All of these are witnessing tools allowing us to share the gifts we have received.
One of the most touching scenes and successful gift drives I have seen was a collection of clothing and gifts for inner city public school children. Yes, this was a church program shared inside of a public school. Having the opportunity to share Christ within a public school system is only one of the reasons that program was such a success.
The program was run by one of the physically smallest adults within the church. Lesson one, size does not matter. She made an appeal to the church. All she asked for was underwear and personal hygiene items such as toothpaste, brushes, soap and towels. What she received was dozens of tables of toys, clothes and of course an overflowing supply of the personal items she had asked for. She also received a healthy supply of volunteers to help sort, wrap and tag all the gifts.
The outpouring was so successful they had to move the gift giving ceremony from the library to the gymnasium. Teachers were so touched by the scene they told the organizer that if anyone complained about celebrating Christmas inside a public school they would have to go through them.
Many of the students did not know what to do. Most of them had never received a gift before. They had to be convinced that it was okay for them to take the gifts home. Imagine, a group of young students that needed to have the concept of giving explained to them.
"For the poor shall never cease out of the land: therefore I command thee, saying, Thou shalt open thine hand wide unto thy brother, to thy poor, and to thy needy, in thy land. Blessed is he that considereth the poor: the Lord will deliver him in time of trouble." Deuteronomy 15:11, Psalms 41:1
Listing examples in the Bible is only one of the things we expect to see from God. We also expect God to lead by example. The Bible is filled with verses where God challenges us to challenge Him, and other verses that remind us of the gifts God has already given us.
"Delight thyself also in the Lord: and he shall give thee the desires of thine heart. , the Lord shall give that which is good; and our land shall yield her increase. Come unto me, all ye that labour and are heavy laden, and I will give you rest. Take my yoke upon you, and learn of me; for I am meek and lowly in heart: and ye shall find rest unto your souls. For my yoke is easy, and my burden is light. And walk in love, as Christ also hath loved us, and hath given himself for us an offering and a sacrifice to God for a sweetsmelling savour. KJV Psalms 37:4, Psalms 85:12, Matthew 11:28-30, Ephesians 5:2
Giving is a part of God. We are created in the image of God. Therefore giving must be a part of the Christian walk.
8. Guaranty effective spending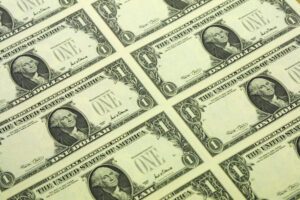 Most people do not realize how effective spending can grow a church. We will first take a short look at one possible outcome of ineffective spending. If a church experiences wasteful spending they face the possibility of loosing members. One poor financial decision may cause the loss of a member or a few familles. Churches must be very careful with the money they are entrusted with.
Members have good reason to put an added factor on church spending. People view the money they drop into the basket as God's money. Church leaders are not only responsible for member's money, but God's money. Jesus did not look kindly on upon those taking advantage of His followers.
KJV Matthew 21:12-13
12. And Jesus went into the temple of God, and cast out all them that sold and bought in the temple, and overthrew the tables of the moneychangers, and the seats of them that sold doves, 13. And said unto them, It is written, My house shall be called the house of prayer; but ye have made it a den of thieves.
The most common term used to describe financial responsibility within the church is the word stewardship. As we will see, the word steward does not begin to describe the responsibility of church spending.
"And he said also unto his disciples, There was a certain rich man, which had a steward; and the same was accused unto him that he had wasted his goods. And he called him, and said unto him, How is it that I hear this of thee? give an account of thy stewardship; for thou mayest be no longer steward. Then the steward said within himself, What shall I do? for my lord taketh away from me the stewardship: I cannot dig; to beg I am ashamed." KJV Luke 16:1-3
"And the Lord said, Who then is that faithful and wise steward, whom his lord shall make ruler over his household, to give them their portion of meat in due season? Blessed is that servant, whom his lord when he cometh shall find so doing. Of a truth I say unto you, that he will make him ruler over all that he hath. As every man hath received the gift, even so minister the same one to another, as good stewards of the manifold grace of God. Let a man so account of us, as of the ministers of Christ, and stewards of the mysteries of God. Moreover it is required in stewards, that a man be found faithful. For a bishop must be blameless, as the steward of God; not selfwilled, not soon angry, not given to wine, no striker, not given to filthy lucre;" KJV Luke 12:42-44, 1 Peter 4:10, 1 Corinthians 4:1-2, Titus 1:7
The word steward gives us basic information concerning the responsibilities God has trusted His church with. God will deal with poor stewards and faithful stewards will be rewarded. Being a good steward goes beyond the money. The leaders of the church are also stewards of the grace and mysteries of God.
It is one thing to understand what a steward is. It is quite a different matter to understand the duties of a steward.
The greatest amount of funds is usually spent on the church building. This seems to be consistent throughout the Christian church. Why is that? We have the example of the tabernacle built by Moses. This was after a pattern shown to Moses by God. There are pages of instructions written in the Bible describing every item in detail. Most items are described three times.
Has anyone questioned why we do not see this amount of detail associated with the stone temple built by Solomon?
How important is the temple? How important is the church building? We know Jesus taught in the temple. "And early in the morning he came again into the temple, and all the people came unto him; and he sat down, and taught them." KJV John 8:2 Is this why churches today are built with such splendor? Does the glitter of the church enhance the word of God? Is the church designed so that the building attracts the people? Or is it the words that should attract them?
"And as he went out of the temple, one of his disciples saith unto him, Master, see what manner of stones and what buildings are here! And as some spake of the temple, how it was adorned with goodly stones and gifts, he said, As for these things which ye behold, the days will come, in the which there shall not be left one stone upon another, that shall not be thrown down."
KJV Mark 13:2, Luke 21:1-6
The disciples thought the splendor of the temple contained some type of enchanting power. They looked at it as a symbol of national pride. The temple meant more to them than anything else on the earth. Jesus saw this trait in them. That is why He told them the temple needed to be destroyed.
"Jesus answered and said unto them, Destroy this temple, and in three days I will raise it up.
Then said the Jews, Forty and six years was this temple in building, and wilt thou rear it up in three days? But he spake of the temple of his body." KJV John 2:19-21
The world is filled with elaborate churches. Has anyone ever compiled a study to show a relationship between church growth and the amount of money spent on the church? Does blue carpet attract more people than red? Do $3000 light fixtures help people to understand the word any better than $100 fixtures? Jesus has also been represented wearing simple dress in paintings by artists throughout history. Jesus taught in the temple, at the seaside and in fields, gardens, on islands, along road sides and in the homes of followers. The Holy Spirit made it's famous appearance in a home referred to as, "one place". Chapter two of Acts does not tell us but from the context we can assume the early church began in the streets of Jerusalem.
Where is the Biblical proof that teaches churches need to be built to a higher ornate standard than the homes and work places of the members? Think of all the money that could have been spent on missionary work of all types. There are foreign missions in all lands, filling the needs of medical care and hunger; both physical and spiritual. There are also local missions such as feeding and clothing the needy, housing the homeless, providing family counseling and marriage enrichments seminars and many of the other outreach programs that are being neglected. The time has come for church boards to ask, "what would Jesus do?"
"The Spirit of the Lord is upon me, because he hath anointed me to preach the gospel to the poor; he hath sent me to heal the brokenhearted, to preach deliverance to the captives, and recovering of sight to the blind, to set at liberty them that are bruised, To preach the acceptable year of the Lord. And great multitudes came unto him, having with them those that were lame, blind, dumb, maimed, and many others, and cast them down at Jesus' feet; and he healed them:"
KJV Luke 4:18-19, Matthew 15:30
9. Give members a voice
Let's go back to the childhood club for a moment. Everyone had a voice. There wasn't a member that didn't provide some type of input. As people grow older they gain experience and wisdom which increases their input on a variety of subjects. If the member's opinions are not sought out, appreciated and utilized, members will feel slighted. If this happens often enough they will do what comes natural. They will leave to find a club that appreciates them and utilize their skills.
There are other advantages to seeking the input of members. Projects can be enhanced and operated more efficiently after all the ideas and details are gathered and considered. Inviting members to meetings and asking their advise on a ministry provides a sense of involvement. Once a member feels they are appreciated they will be more likely to become involved in a ministry.
KJV Exodus 20:18-22
19. And they said unto Moses, Speak thou with us, and we will hear: but let not God speak with us, lest we die.
KJV Exodus 34:28-35
28. And he was there with the Lord forty days and forty nights; he did neither eat bread, nor drink water. And he wrote upon the tables the words of the covenant, the ten commandments. 29. And it came to pass, when Moses came down from mount Sinai with the two tables of testimony in Moses' hand, when he came down from the mount, that Moses wist not that the skin of his face shone while he talked with him. 30. And when Aaron and all the children of Israel saw Moses, behold, the skin of his face shone; and they were afraid to come nigh him. 31. And Moses called unto them; and Aaron and all the rulers of the congregation returned unto him: and Moses talked with them. 32. And afterward all the children of Israel came nigh: and he gave them in commandment all that the Lord had spoken with him in mount Sinai. 33. And till Moses had done speaking with them, he put a vail on his face. 34. But when Moses went in before the Lord to speak with him, he took the vail off, until he came out. And he came out, and spake unto the children of Israel that which he was commanded. 35. And the children of Israel saw the face of Moses, that the skin of Moses' face shone: and Moses put the vail upon his face again, until he went in to speak with him.
The book of Exodus gives us two examples of members that did not want a voice. The Bible contains a number of stories detailing the complaints of the Israelites. But these two stories show evidence that they turned down the opportunity to speak to God on their own. At first they demanded that Moses speak to God and he would tell them what He said. They chose not to speak to God because they feared Him. This fear grew. Later we see that they could not bear to see the light on the face of Moses. So he had to wear a vail when he spoke to the Israelites. There is a lesson within these stories. This is the main reason Israel was never able to accomplish their commission on earth.
When Christ died He removed the vail between God and man. He also sent the Holy Spirit to guide us and answer our prayers. Each member of God's church can now speak with God, face to face as a man speaks to a friend. Each member has a voice with God, Jesus and the Spirit, "that ye may be the children of your Father which is in heaven: for he maketh his sun to rise on the evil and on the good, and sendeth rain on the just and on the unjust. For if ye love them which love you, what reward have ye? do not even the publicans the same? And if ye salute your brethren only, what do ye more than others? do not even the publicans so? Be ye therefore perfect, even as your Father which is in heaven is perfect. And herein is that saying true, One soweth, and another reapeth. I sent you to reap that whereon ye bestowed no labour: other men laboured, and ye are entered into their labours." KJV Matthew 5:45-48, John 4:37-38
10. Build effective leadership
What is effective leadership? This is the question of the century. To answer this question we first need to determine a number of aspects. How do you choose effective leaders? How do you measure effective leaders? How do you train effective leaders? As with everything else, we should seek our answers from the Bible.
One theme that we consistently see throughout the Bible assures us that human leaders are not perfect. Moses killed a man. In addition to other mistakes, David sent Uriah to his death after getting his wife pregnant. His son Solomon, being blessed with wisdom decided to maintain peace throughout the land by marrying a number of women from all the surrounding kingdoms. Jesus' own disciples could not understand what He was trying to teach. Each one of these acted parables teaches us a lesson. Some of these lessons are easy to understand. Others are multifaceted.
And he came to Capernaum: and being in the house he asked them, What was it that ye disputed among yourselves by the way? But they held their peace: for by the way they had disputed among themselves, who should be the greatest. And he sat down, and called the twelve, and saith unto them, If any man desire to be first, the same shall be last of all, and servant of all. And he took a child, and set him in the midst of them: and when he had taken him in his arms, he said unto them, Whosoever shall receive one of such children in my name, receiveth me: and whosoever shall receive me, receiveth not me, but him that sent me. Neither be ye called masters: for one is your Master, even Christ. But he that is greatest among you shall be your servant.
KJV Mark 9:33-37, Matthew 23:10-11,
Most Bible scholars agree that the disciples disputed among themselves three times on the subject of who was the greatest among them. Often times this is a problem seen in church leadership which leads to other problems such as unappreciated and unhappy members, neglected ministries and in the worst case, diminishing membership.
When we take a closer look at the text above we see many points that are brought up in an attempt to reach leaders of the church. First, we see the fact that Jesus did not hesitate to ask them about their dispute. This is a problem I have seen in churches. Sure we are all Christians but does that mean that we are supposed to experience poor leadership without questioning it? Now make sure you are careful on the subject of pointing out flaws. There is a right way and a wrong way of doing it. The correct way will help you achieve a Christ centered goal. The wrong way will make matters worse.
Jesus used a child as an example to show the disciples they needed to prepare themselves to serve others. The disciples had a problem. They were convinced they were following Jesus for personal gain. To be more specific, the disciples were following Jesus because they thought that Jesus would claim His kingdom and they would receive positions of power and glory. But the glory was never meant to be in this life. Churches can have the same problem. Church leaders can develop their own perception of glory while occupying church board positions, desiring to occupy these positions only as a display of power. They rate church board positions with a type of point system. They look at a church board position as a stepping stone to their ultimate goal. Get real! What kind of glory and honor is there in leading a church? As a church leader you are trying to hold together a group of individual volunteers who are not getting paid for the jobs they do. They can quit at any time and what are they loosing other than their time invested. Chances are most members spend more time in front of the television within any given week than they do in church activities. So the time invested may not seem very important to them in the first place. True leaders have a way of bringing out the best in people. True leaders guide individuals, they do not micomanage. True leaders train others to fill their position. Members who have a desire for power should not be appointed to leadership positions. They will not be serving the will of the Lord but rather their own will. Christ used the example of a child to illustrate the point that leaders need to be willing to learn. Leaders have to possess the patience to sit and listen to the ideas of others. They also need to possess the skills to teach. We are all the body of Christ. This illustration shows that we rely upon one another for life and growth. No member is more important than another. The spirit may give one the gift of leadership but leaders must rely upon the members for suggestions. Hence leaders rely upon members for direction. There is no leader that will have all the answers. More on this subject later.
One final point on the illustration of Jesus and the child. Notice the Bible points out that Jesus took this child in His arms. What message do you think Jesus was trying to send the disciples when He did this? Pictures speak louder than words.
And they began to inquire among themselves, which of them it was that should do this thing. And there was also a strife among them, which of them should be accounted the greatest. Ye call me Master and Lord: and ye say well; for so I am. If I then, your Lord and Master, have washed your feet; ye also ought to wash each others feet. For I have given you an example, that ye should do as I have done to you. Verily, verily, I say unto you, The servant is not greater than his lord; neither he that is sent greater than he that sent him. If ye know these things, happy are ye if ye do them.
KJV Luke 22:23-24, John 13:13-17
Jesus also tried setting an example by washing the feet of the disciples. Imagine the impact this must have had on their lives. Did it change them? After this Peter still denied Christ three times. How is that for choosing effective leaders? There is also a lesson in that.
Imagine your leader washing your feet. What would you do if your boss came in one day and started washing the feet of your fellow employees? How would you feel when it was your turn? Would you feel like you deserved it and they were finally doing their job? Would you feel like this was only the beginning of pay back for all the problems your boss caused? Or would you feel a bit embarrassed? Like there was nothing in your life you could have done to receive this type of treatment? If that did happen would you begin to remember every cross word you ever thought or spoke about your boss and would you begin to regret them?
If a mere human can evoke those types of emotions, can you imagine what the disciples must have felt. Christ CHOSE to use this illustration just before His trial and crucifixion. Churches have a habit of imposing this illustration upon the members of the church when they should be examining this story in the light of church leadership. Jesus did not wash the feet of the masses that followed Him. Just before His death Jesus washed the feet of the leaders He chose. This illustration teaches members how to treat one another, how to treat their families, friends and strangers. More importantly, and we cannot deny the fact, this illustration was directed and acted upon those that were chosen to lead the church.
Jesus told His chosen leaders, "For I have given you an example, that ye should do as I have done to you. Verily, verily, I say unto you, The servant is not greater than his lord; neither he that is sent greater than he that sent him." Jesus expects church leaders to become servants, just as Jesus has done. Jesus said, "I am among you as he that serveth." KJV Luke 22:27 Church leaders should be chosen for their ability and willingness to serve.
"We are fools for Christ's sake, but ye are wise in Christ; we are weak, but ye are strong; ye are honourable, but we are despised. We then that are strong ought to bear the infirmities of the weak, and not to please ourselves. Let everyone of us please his neighbour for his good to edification. For even Christ pleased not himself; but, as it is written, The reproaches of them that reproached thee fell on me. For whatsoever things were written aforetime were written for our learning, that we through patience and comfort of the scriptures might have hope. Now the God of patience and consolation grant you to be likeminded one toward another according to Christ Jesus: That ye may with one mind and one mouth glorify God, even the Father of our Lord Jesus Christ. Wherefore receive ye one another, as Christ also received us to the glory of God. Let all things be done decently and in order. Let all bitterness, and wrath, and anger, and clamour, and evil speaking, be put away from you, with all malice: And be ye kind one to another, tenderhearted, forgiving one another, even as God for Christ's sake hath forgiven you. And the peace of God, which passeth all understanding, shall keep your hearts and minds through Christ Jesus. Finally, brethren, whatsoever things are true, whatsoever things are honest, whatsoever things are just, whatsoever things are pure, whatsoever things are lovely, whatsoever things are of good report; if there be any virtue, and if there be any praise, think on these things. Those things, which ye have both learned, and received, and heard, and seen in me, do: and the God of peace shall be with you. But grow in grace, and in the knowledge of our Lord and Saviour Jesus Christ. To him be glory both now and for ever. Amen."
KJV 1 Corinthians 4:10, Romans 15:1-7, 1 Corinthians 14:40, Ephesians 4:31-32, Philippians 4:7-9, 2 Peter 3:18
With Jesus everything was planned. There was nothing left to chance. As a matter of fact everything was recorded in writing. We refer to Jesus' plan as prophecy. This is God's way of doing things. God puts details in writing, afterwards they are fulfilled. This is another example for us to follow. If there are no written plans, how would anything be accomplished? The board will bring accountability into play when they put plans in writing. This will also ensure that working models are handed down from one leader to the next. It will also ensure that procedures are followed and details are not overlooked or forgotten.
The book of Acts gives us examples of what leaders should be taught. One of the most important is seen at the beginning of Acts. "To whom also he shewed himself alive after his passion by many infallible proofs, being seen of them forty days, and speaking of the things pertaining to the kingdom of God:" KJV Acts 1:3 In His final act on earth Jesus taught his disciples from the scriptures. This is a very important example. Out of all the qualities a leader can posses, knowledge of the scriptures should be the most important. Think of this fact, a leader should be grounded in the word. "With God all things are possible." KJV Matthew 19:26
How long should leaders serve? We need to look only as far as the example Jesus set for us. How long did Jesus serve? Three and a half years. During that time Jesus dedicated Himself to the task of preparing His replacements. Churches should not expect leaders to occupy the same position year after year. Leaders should never think the church cannot survive without them. Jesus set this example for His churches to follow, it is not open to personal interpretation. What kind of a leader entertains thoughts that they are indispensable when the Head of the church has given us the example that He was destined to pass His leadership along to others?
How does a church get beyond the points system established in many churches? There is one way. Whatever point system is used for positions, all church board members need to realize that every position has two criteria. Number one, is every position is temporary. Every position must be a training platform for members. If positions are filled by the same person year after year the church looses an opportunity to train other members. The leadership should make this clear to all the members. The leaders should also have a written system in place that assures each member understands the responsibility for each position and has clear guidelines explaining the process of training the next individual to fill the position. The best laid plans are always in the written form. New ideas and concepts can be added. Effective, proven concepts will not be forgotten.
Secondly board members must understand each position is a learning process. Not one position is more important than another. The most important part of any position is the opportunity to serve others. Using the misguided points system as an example, let's assume a church body views an elder's position as the highest position within the church. In a poorly organized church you will see the same people as elders year after year. When there is no change in the leadership of the church there is no growth. The pastor must convince the elders that to properly serve Christ and to give the church an example of service, the elder's position is only a training ground for other positions. An elder can be an effective example to the church when the members see them training others to take their position elders can continue to serve in other capacities. They can begin personal ministries reaching out to the community on a personal basis. They can join other established ministries within the church. Imagine the impact felt by a new member when they see a head elder later serving on a soup line or helping out in a children's class. Imagine the growth a church can receive when leaders begin to serve as in the examples Christ left for the church.
When it comes to choosing our political leaders we rely upon a system that has proved only one thing. The system does not work. When we look for political leaders we look for people that are experts in every area. Candidates spend weeks or months trying to convince us that they are the only person that has all the answers. They spend millions of dollars telling us they are experts on every conceivable subject that one could imagine. Some election campaigns go past the point of being ridiculous. We fall for this type of advertising year after year. I often wonder to myself, "does anyone believe half of the things these people claim?" The media has us so convinced this is the way to choose leaders within the church we have adopted this same method. The fact of the matter is, this system does not work in politics and it will not work in the church.
There is not one person that is an expert on every subject. There is not a single person half the people in any given area will agree with on every subject. A politician is a jack of all trades and a master of none. The government would be better served if leaders were chosen because they were proficient in one or two areas. Government would run much smoother if people were elected who could do one job and do it well. Some could be experts in government organization. Others in transportation. Some in social issues and others in energy, communication, business, finance, family matters, education and the many other issues our elected officials need to face. Can anyone, beside Christ be passionate in all of these subjects?
When choosing leaders, church members should not allow the political method of choosing leaders. As a matter of fact, according to the Bible, the method of choosing church leaders is quite the opposite as the one used to choose government officials. Here are some examples of the type of leaders God has chosen.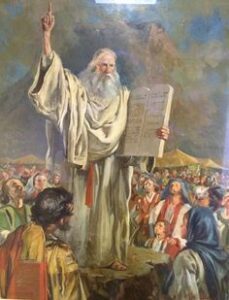 KJV Exodus 4:10
10. And Moses said unto the Lord, O my Lord, I am not eloquent, neither heretofore, nor since thou hast spoken unto thy servant: but I am slow of speech, and of a slow tongue.
Moses did not want anything to do with the opportunity God was offering him. Did God accept the first excuse from Moses? No He didn't. God encouraged Moses. Leaders should not accept the first answer they receive from members, they should learn to encourage them. Let them know that others will be supportive of them.
Did Moses have all the qualities to be a leader? No he didn't. All the training Moses received in Egypt accounted for nothing. God gave Moses the ability to lead after he was chosen and God continued to bless Moses with the spiritual gifts he needed to solve the problems he faced.
KJV Matthew 3:3-4
3. For this is he that was spoken of by the prophet Esaias, saying, The voice of one crying in the wilderness, Prepare ye the way of the Lord, make his paths straight. 4. And the same John had his raiment of camel's hair, and a leathern girdle about his loins; and his meat was locusts and wild honey.
John does not fit the model of the ideal church leader. But John was a trail blazer. He paved the way for Christ by setting the minds and hearts of the people upon heavenly things. John was able to prepare the humble for Christ's ministry. He was also able to excite the thoughts and passions of the leaders. Was John able to reach everyone? Of course not. John was prepared from his birth "In holiness and righteousness before him, all the days of our life," KJV Luke 1:75 to be an expert in one field. "And thou, child, shalt be called the prophet of the Highest: for thou shalt go before the face of the Lord to prepare his ways; To give knowledge of salvation unto his people by the remission of their sins." KJV Luke 1:76-77 If John could not reach everyone we shouldn't put this burden upon ourselves or others.
"And he shall go before him in the spirit and power of Elias, to turn the hearts of the fathers to the children, and the disobedient to the wisdom of the just; to make ready a people prepared for the Lord. To perform the mercy promised to our fathers, and to remember his holy covenant; And many of the children of Israel shall he turn to the Lord their God." KJV Luke 1:17, Luke 1:72, Luke 1:16
And Jesus, walking by the sea of Galilee, saw two brethren, Simon called Peter, and Andrew his brother, casting a net into the sea: for they were fishers. And he saith unto them, Follow me, and I will make you fishers of men. And they straightway left their nets, and followed him. And going on from thence, he saw other two brethren, James the son of Zebedee, and John his brother, in a ship with Zebedee their father, mending their nets; and he called them. And they immediately left the ship and their father, and followed him. And Jesus went about all Galilee, teaching in their synagogues, and preaching the gospel of the kingdom, and healing all manner of sickness and all manner of disease among the people. KJV Matthew 4:18-23
Can you imagine a pastor going to Fisherman's Wharf to form the church board? What do you think your local pastor would come back with? A group of self made men, cussing and swearing. Weathered by both the environment and the business aspects of the job. How many of them do you think would be dedicated church members? God looks for leaders in the most unusual places. God does not look for the perfect image to fill the most important positions.
Remember that these were the people who were going to lead the early church once Jesus returned to Heaven. Jesus knew that He was going to give His life. Jesus knew He had only three and a half years to convert and train this group. Jesus knew exactly how important these positions were. The future of the world was at stake. What would have been the outcome if these individual failed? Imagine the God of the universe coming down to the save this world and leaving the future of the church in the hands of less than perfect leaders. This is exactly what God did. God used these less than perfect people to illustrate a lesson He expects the church to learn and follow.
KJV Acts 26:24
24. And as he thus spake for himself, Festus said with a loud voice, Paul, thou art beside thyself; much learning doth make thee mad.
Much has been written about the life of Paul. Once an enemy of the church he became a leader that wrote the majority of the New Testament. It took time for Paul to gain the trust of the disciples. If we looked at this decision in human terms most of us would have considered this decision too risky to contemplate. But God saw something in Paul others could not. "The Lord seeth not as man seeth; for man looketh on the outward appearance, but the Lord looketh on the heart." KJV 1 Samuel 16:7
KJV John 4:17-18
17. The woman answered and said, I have no husband. Jesus said unto her, Thou hast well said, I have no husband: 18. For thou hast had five husbands; and he whom thou now hast is not thy husband: in that saidst thou truly.
KJV John 4:28-30
28. The woman then left her waterpot, and went her way into the city, and saith to the men, 29. Come, see a man, which told me all things that ever I did: is not this the Christ? 30. Then they went out of the city, and came unto him.
The woman at the well may not have been a leader in the church but she was an effective evangelist. She was not the type of person the church of today would have chosen but one that Jesus chose. She had her problems. She probably didn't have the greatest reputation but when the light went off inside her it was easily recognized by others. Her story is a transformation that took place within minutes. There was no long training process, no pre-qualifications that needed to be proven. There was only a desire on the part of the woman and the encouraging words of Jesus that brought this gift to the surface.
"And when he was come out of the ship, immediately there met him out of the tombs a man with an unclean spirit, which had devils long time, and ware no clothes, Who had his dwelling among the tombs; and no man could bind him, no, not with chains: Because that he had been often bound with fetters and chains, and the chains had been plucked asunder by him, and the fetters broken in pieces: neither could any man tame him. And always, night and day, he was in the mountains, and in the tombs, crying, and cutting himself with stones. When he saw Jesus, he cried out, and fell down before him, and with a loud voice said, What have I to do with thee, Jesus, thou Son of God most high? I beseech thee, torment me not." KJV Mark 5:2-5, Luke 8:26-28
This has to be one of the most unlikely members of a church, much less an effective leader. Imagine a naked man possessed by devils being an effective worker for Christ.
"Now the man out of whom the devils were departed besought him that he might be with him: but Jesus sent him away, saying, Return to thine own house, and shew how great things God hath done unto thee. And he went his way, and published throughout the whole city how great things Jesus had done unto him. And it came to pass, that, when Jesus was returned, the people gladly received him: for they were all waiting for him." KJV Luke 8:38-40
God has a way of using some of the most unlikely people to be effective workers. What are some of the qualifications and guidelines given in the Bible that help us to become effective leaders?
"But ye are a chosen generation, a royal priesthood, an holy nation, a peculiar people; that ye should shew forth the praises of him who hath called you out of darkness into his marvellous light; Brethren, be not children in understanding: howbeit in malice be ye children, but in understanding be men. For God is not the author of confusion, but of peace, as in all churches of the saints. Wherefore putting away lying, speak every man truth with his neighbour: for we are members one of another. Let no corrupt communication proceed out of your mouth, but that which is good to the use of edifying, that it may minister grace unto the hearers. For when for the time ye ought to be teachers, ye have need that one teach you again which be the first principles of the oracles of God; and are become such as have need of milk, and not of strong meat. But continue thou in the things which thou hast learned and hast been assured of, knowing of whom thou hast learned them; And that from a child thou hast known the holy scriptures, which are able to make thee wise unto salvation through faith which is in Christ Jesus. All scripture is given by inspiration of God, and is profitable for doctrine, for reproof, for correction, for instruction in righteousness: That the man of God may be perfect, throughly furnished unto all good works. That ye might learn in us not to think of men above that which is written, that no one of you be puffed up for one against another. When ye come together, every one of you hath a psalm, hath a doctrine, hath a tongue, hath a revelation, hath an interpretation. Let all things be done unto edifying. KJV 1 Peter 2:9, 1 Corinthians 14:20, 1 Corinthians 14:33, Ephesians 4:25, Ephesians 4:29, Hebrews 5:12, 2 Timothy 3:14-17, 1 Corinthians 4:6, 1 Corinthians 14:26
"Son of man, I have made thee a watchman unto the house of Israel: therefore hear the word at my mouth, and give them warning from me. When I say unto the wicked, Thou shalt surely die; and thou givest him not warning, nor speakest to warn the wicked from his wicked way, to save his life; the same wicked man shall die in his iniquity; but his blood will I require at thine hand. Yet if thou warn the wicked, and he turn not from his wickedness, nor from his wicked way, he shall die in his iniquity; but thou hast delivered thy soul. Also I heard the voice of the Lord, saying, Whom shall I send, and who will go for us? Then said I, Here am I; send me." KJV Ezekiel 3:17-19, Isaiah 6:8
The main lesson here is not to overlook members when choosing leaders. God established His church with people that most churches would turn away. These individuals all succeeded beyond all expectations. Do not underestimate the power of the Holy Spirit. Churches will experience set backs no matter what method is used to choose leaders. Mistakes and setbacks are part of God's plan. They are a part of the learning and growing process. We need to expect and embrace disappointments. They were present in the early church. One could say they were required for our learning. Doing nothing will results in setbacks. Not attempting to improve will result in setbacks. We will always experience disappointments setbacks in this life. But God will never let His church fail.